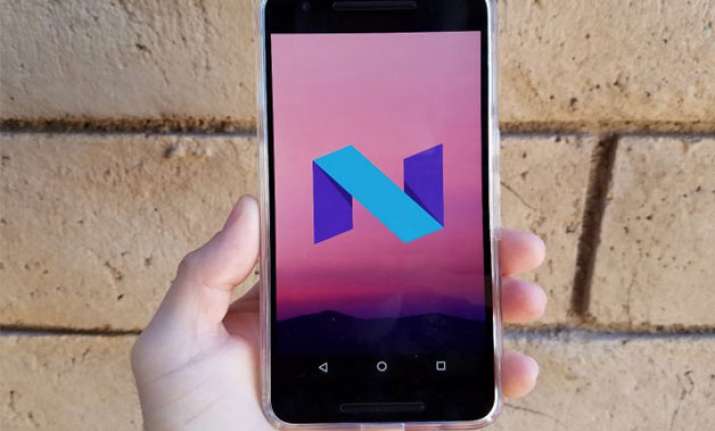 New Delhi: Google has announced Android N, which is now available in the form of an early preview. The new Android version for the first time has reached hands of developers even before the annual Google I/O developer conference.
The developer preview is available as an over-the-air (OTA) update via Android beta website.
Google hasn't named the Android version yet  and the preview is only compatible with the Nexus 6, Nexus 9, Nexus 5X, Nexus 6P, Nexus Player, and the Pixel C.
The Android N preview is only aimed at developers and is 'not suitable for use on your primary device'. But still we can take a look at the 10 features we will be offered.
Split screen: We are already familiar to this feature as Samsung had launched it for its galaxy smartphones and Apple for iPad Air 2, iPad Pro and iPad mini 4. But now every android smartphone will be this split screen that will allow running two apps side-by-side. It will also be possible that users will be able to resize the screen split according to their requirement.
Direct notification reply: After the update Android users will be able to reply to notifications directly from the notification area. This means when a mail pops up you can directly reply to the mail without opening the mail with a reply button.
Doze mode improved: Doze mode was introduced in Android Marshmallow. This feature would put all the unused apps into hibernate mode when the device senses that it has been lying idle. But now it will come will improved features and will go into light sleep as soon as the phone is in your pocket and its screen is off.
Project Svelte: Project Svelte in Android N is a performance related project, which is working on making Android faster on budget phones. Google has also said that Android N will be better at handling memory and will run faster on budget phones compared to the Android Marshmallow.
PIP mode: PIP (picture-in-picture) is a multitasking feature for Android TV and can be seen on many customised Android version different companies offer. This would help users keep track of two apps together. So you can check your mail and watch YouTube on the same time.
Blocking number: The new version of Android will bring native support for number blocking. The blocked numbers will be connected to your Google account and will be applicable even if reset or change your device.
Night Mode: iPhone already has the Night Mode feature. And now android users will also get this feature when the user interface will automatically turn to a darker theme after the sunset. Also it will offer a consumer option to set specific white balance and display temperature so that the screen doesn't hurt eyes while going to sleep.
Call screening: This feature will allow the phone app to screen incoming calls. When users get an incoming call they would get the option to now ensure that the numbers does not show up in the notification or call logs.
Data Saver: This is also one of the features Android phones already have through customisation. This feature helps users save the cellular data, and use Wi-Fi for heavy duty downloading. It will help a user restrict using data use by apps when they are background.
Directory access: While Android Marshmallow got new 'app permission' feature and Android N will further present users with a simplified UI. It will also ask users if they want to grant access to particular folder on internal storage.