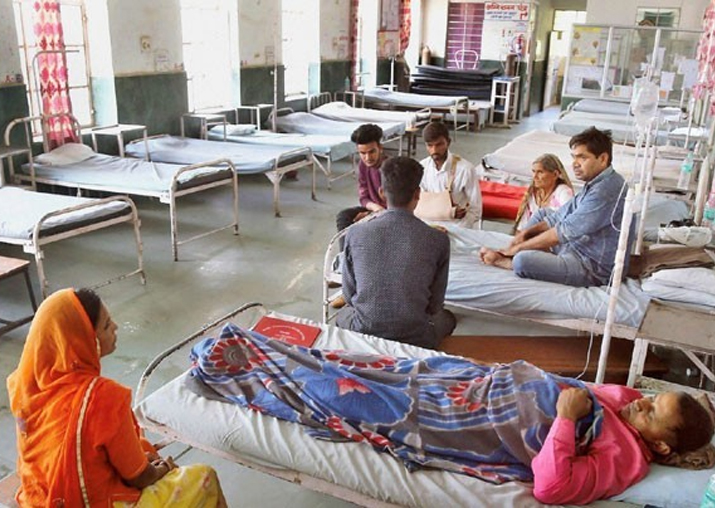 In the last Budget, the outlay on healthcare was increased by a whopping 28 per cent and the allocation is likely to see further increase in the upcoming Union Budget 2018.
According to a report by news agency Reuters, the government is likely to raise its public health spending by 11 per cent in the upcoming budget, slated to be tabled in the Parliament on February 1. 
Citing government sources, the report said that Health Minister JP Nadda had demanded for a much bigger increase to ramp up disease control. 
In the previous budget, the allocation for Health Ministry was Rs 47,352.51 crore in comparison to allocation in 2016-17 of Rs 37,061.55 crore, an increase of 27.76 per cent from previous year. The revised allocation for 2016-17 was Rs 38,343.33 crore.
Days ago, a PTI report had stated that public sector accounts for only 30 per cent of the total healthcare expenditure in the country, as compared to 42-58 per cent in Brazil, 58 per cent in China, 52 per cent in Russia, 50 per cent in South Africa, 48 per cent in USA and 83 per cent in UK as per the WHO reports.
The report noted that investment in building and maintaining public health infrastructure needs priority in the forthcoming budget for in 2018-19.
Public sector investment on healthcare accounts for less than 1.5 per cent of GDP, which is one of the lowest globally, and the government intends to increase the expenditure to 2.5 per cent of GDP by 2025.
In line with National Health Policy (NHP) 2017, the expenditure is expected to be directed towards setting up of new hospitals to increase the number of beds in the country, and for transformation of existing district and town level health centres to provide better healthcare facilities across geographies while using the existing infrastructure.
Rating agency ICRA believes that investing in building and maintaining public health infrastructure should be given priority in the budget as these facilities are lagging and vast majority of the population has to bear their own healthcare costs due to low penetration of health insurance.
Besides, along with the setting up of new hospitals, the report recommends setting up of medical colleges and nursing academies to address the shortage of beds and skilled medical professionals in the country.
The budget is also likely to increase the allocation for addressing the increasing burden of non-communicable diseases (NCDs) such as diabetes, cardiovascular diseases, hypertension and to increase the outlay for providing free drugs, diagnostics and emergency services across all public hospitals, in line with NHP 2017.
Icra suggested that new infrastructure developed through incentives can also be utilised for catering to the growing medical tourism in the country, which is expected to continue to grow by 20 per cent over the next five years generating export revenues and employment.
With Agency Inputs