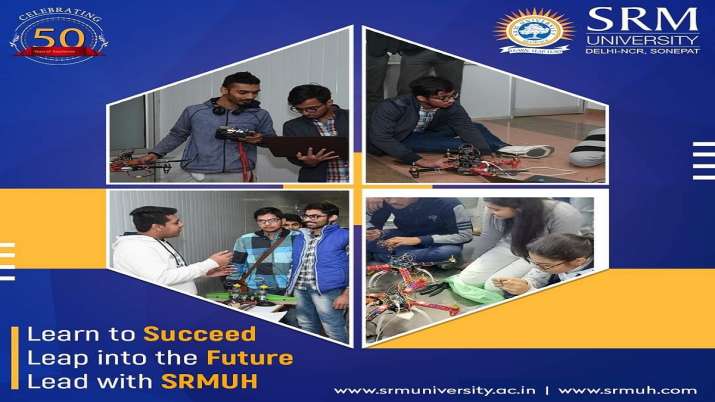 The story of SRM University Sonepat starts in 1985, with the establishment of SRM University in Chennai, Tamil Nadu. SRM University is accredited by NAAC, MHRD, and more. The entire SRM University offers more than 195 courses and across 11 popular streams. From Management to Medical and Arts, a student has the luxury to choose from anything.
SRMUH or SRM University Haryana was born in 2013 and was established by the SRMIST Trust, Chennai. SRMUH is a part of the SRM Educational Group. Over the years, the University has built its reputation and is now recognized by the UGC as well. SRMUH is also recognized by the Association of Indian Universities (AIU) and approved by the Bar Council of India (BCI). Students want to associate themselves with a place that has global recognitions and international collaborations. Needless to say that SRMUH offers that. Since 2018, we have had collaborations with NASSCOM, Xebia, KPMG, TCS, and more. And now, in 2020, we have made a giant leap by building a Centre of Excellence facilitated by the SIEMENS Group. With SIEMENS, we have 6 labs that are to be inaugurated soon. This in itself, is a true success which is one-of-a-kind.
SRMUH offers the following industry-aligned courses that can change your future:
BBA with specialization in Business Analytics in Academic Partnership with KPMG in India
B.Tech CSE with specialization in Data Science & Artificial Intelligence in association with IBM
B.Tech CSE with specialization in Cloud and  Mobile based Application in association with IBM
B.Tech CSE with specialization in Blockchain & IoT in association with IBM
B.Tech CSE with specialization in DevOps in association with Xebia
B.Tech CSE System in association with TCS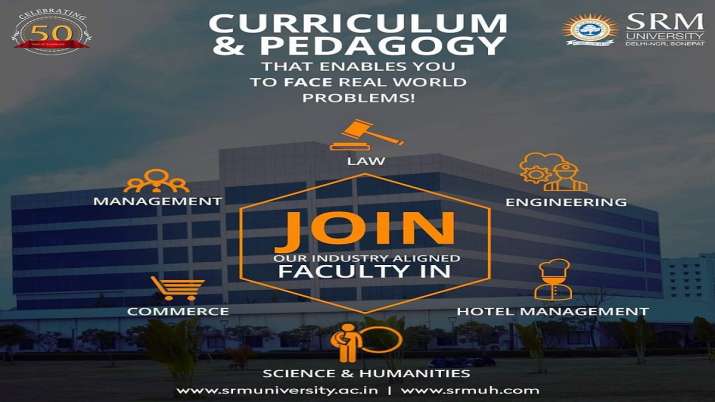 Apart from these specialisations, SRMUH offers other distinguished programmes in Hotel Management, Law, Commerce, Science and Humanities. With such a variety, you get a rare and unforgettable learning experience. The benefits of these courses include:
Makes you ready for the job: An industry-aligned course makes the students ready for the job because this is where the skills and practice meet.
Learning from the best: These courses are in collaboration with some of the leading corporations of the country and the world. So, if the students learn from the experts, their learning is sure to be the best.
Exposure: With leading experts from the industry coming into the scenario, one thing that you are sure to get, is exposure. 
Job opportunities and contacts: Industry-aligned courses make you ready for the world that is looking for multi-talented individuals, the visionaries, the game-changers. It helps you create bonds with the leaders and open a different door of opportunities for you.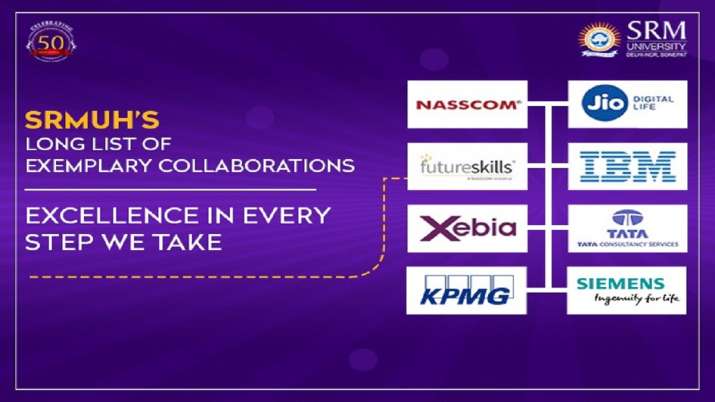 Like every successful university, the foundation of SRMUH lies in our legacy and rich traditions. Every year students join us to find highly-experienced faculty members, a comprehensive curriculum, and teachings of cultural values waiting for them. Not only do they become a top industry professional, but they also become a better human by the end of the programme. The aim is to always make the students ready for a world that is waiting for young leaders to solve a global crisis. The world that needs thinkers and harbingers of change. That makes us want to give our best every day and provide all the facilities that can make the students ready.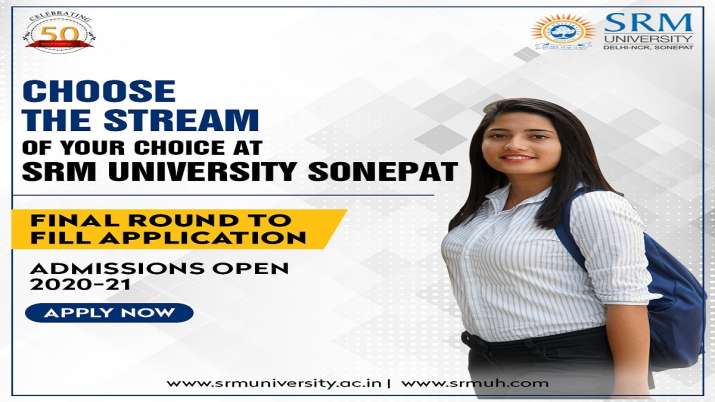 In conclusion, SRMUH is not simply another university, it is a journey that the students take along with the entire management and faculty towards their dream career. They want you to Learn, Leap, and Lead.
(Disclaimer: This is sponsored content. The liability for the article solely rests with the provider. The content has not been verified by India TV channel and IndiaTVNews.com)