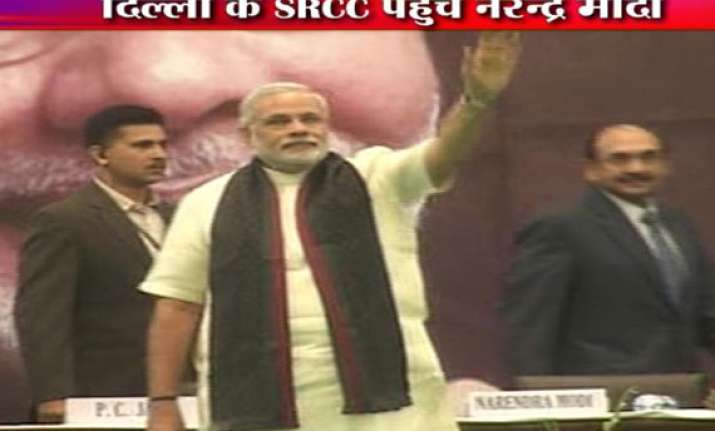 New Delhi, Feb 6: Ignoring protests outside, Gujarat Chief Minister Narendra Modi today used a college platform to project himself nationally saying his focus was on development politics and not that of vote-bank, which he said has "ruined" the nation.
As protesters opposed to his visit clashed with police outside the Shri Ram College of Commerce here, he sought to commend the Gujarat model of governance to the rest of the country.
Modi, who is being projected by some BJP leaders as a Prime Ministerial candidate, contended that there was a sense of despondency all over the country and exuded confidence that the situation can be changed.
"There is a sense of despondency in the country. People feel nothing would change here. All are thieves, everything they do is waste. People consider it a curse to be born in India. They want to leave the country soon after completing their studies," Modi said delivering the Shri Ram Memorial Oration.