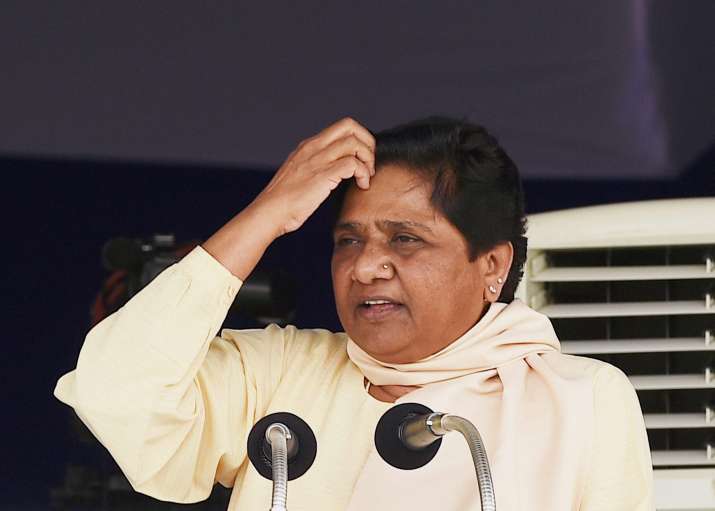 Former BSP leader Naseemudin Siddiqui, who was yesterday sacked by the party for carrying out "anti-party" activities, today launched a tirade against party chief Mayawati claiming he was being harassed by her for money from candidates who fought elections on the party's ticket.
At a press conference held in the state capital today, Siddiqui released "audio recordings of conversations" between the two where she is purportedly heard demanding money. 
Siddiqui, who claimed to have 150 tapes of Mayawati, played a few of the "call recordings". 
In one of the audio tapes, a person, who Siddiqui claimed was Mayawati, is heard asking him to collect money from the Uttar Pradesh Assembly candidates who fought elections on a BSP ticket. 
Mayawati asked Naseemudin to "fulfil his responsibilities" and "collect the money." She is heard telling Siddiqui that the candidates from Siwalkhas, Modinagar and Loni constituencies are "jumbling up" and cautions him to watch out for them,
The authenticity of the tapes has not been independently verified by India TV. 
Siddiqui claimed that recordings also consist a murder threat but he was only playing the tapes that are related to the charges that the party has levelled against him. 
BSP General Secretary and Rajya Sabha member Satish Chandra Mishra, while announcing the expulsion of Naseemudin and his son Afzal, had yesterday said, "Siddiqui and his son Afzal have been expelled from the party. He has a partnership in a number of slaughter houses and 'benami' properties in his name. He also took money during assembly polls due to which party had to suffer defeat."
He also alleged that Nasimuddin used to "accept money" from people in return for work and added that the "BSP will not tolerate such indiscipline".  
Mishra also came under attack by Siddiqui who said that the Rajya Sabha MP was trying to finish the party. 
Naseemuddin, a BSP veteran and a prominent Muslim face of the party, levelled serious allegations against Mayawati, and alleged that she had abused Muslims after facing a humiliating loss in the recently-concluded Uttar Pradesh Assembly elections. 
"After loss in Assembly elections, Mayawati ji called me and asked why Muslims did not vote the BSP. When I explained that the Congress-SP alliance led to a split in votes, she disagreed. She said that Muslims are traitors," Naseemuddin, who along with his son was recently expelled by the party, said.