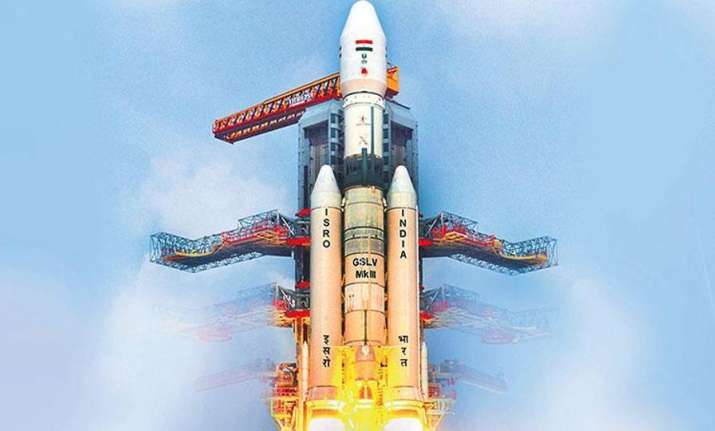 The countdown of the launch of India's heaviest rocket – Geosynchronous Satellite Launch Vehicle-Mark III (GSLV-Mk III) – along with a communication satellite GSAT-19 has begun. The rocket will take off from the Satish Dhawan Space Centre at Sriharikota in Andhra Pradesh today at 5.28 pm today.
The indigenous space programme that one day hopes to put an Indian into space will be the first of its kind mission. 
ISRO's Heaviest Rocket GSLV-Mk III Launch LIVE
Here is all you need to know about the GSLV-Mk III rocket and why it is a major step towards being self-reliant in the country's space programme.
1. The rocket GSLV-Mk III will cary a 3,136 GSAT-19 communications satellite – the heaviest to be lifted by an Indian rocket till date – to an altitude of around 179 km above the Earth after just over 16 minutes into the flight.
2. Developed after an intensive research of 15 years at a cost of Rs 300 crore, the rocket is 43.43 metres tall and is as heavy as 4,000 kg. 
3. Currently, India has to take the help of foreign nations if she wants to launch communication satellites beyond 2.3 tons. With the successful launch of this rocket, India can launch four-tonne satellites on its own rocket instead of paying huge amounts of money to foreign space agencies to execute the operation.
4. The ISRO has asked the Centre for Rs. 12,500 crore for its mission to put humans in space. If approved, the work is expected to take roughly seven years. ISRO has already developed critical technologies for a human space mission. 
5. The launch can prove to be revolutionary as it carries the GSAT-19 satellite which could be the first to provide internet services using a space-based platform. 
6. For the first time, GSAT-19 will be powered with indigenously-built Lithium-ion batteries, which can later be used to power electric vehicles like cars and buses. 
7. GSAT-19 with a life span of 10 years is a multi-beam satellite that carries Ka and Ku band forward and return link transponders and geostationary radiation spectrometer.