Follow us on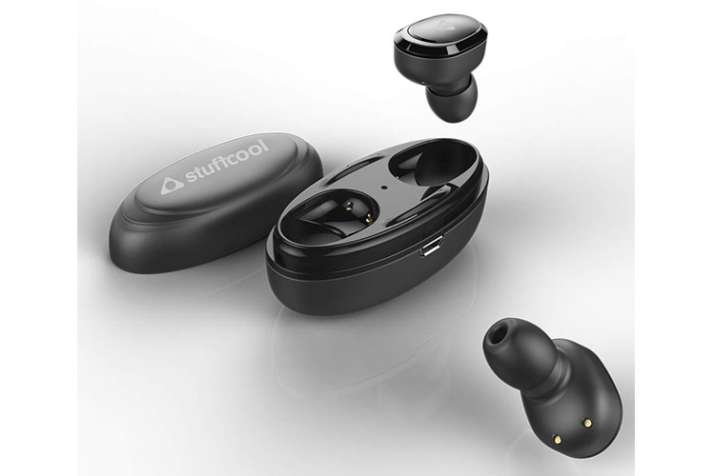 Stuffcoll launches its new Stuffbuds True Wireless Earbuds in India. It comes with Bluetooth version 5.0 and multifunction buttons on each bud by which users can control calls and music. The buds can be controlled individually that aids in saving power.
Also, read: Google Pixel launch teased on Flipkart for May 8, Pixel 3a and 3a XL expected
In terms of battery, each Stuffbud gets 40mAh battery that offers 3 hours of talk time or play time, along with 300mAh battery, present in the case that allows users to charge the buds three times, adding more than nine hours of power allowing it to work for more than 12 hours.
The Stuffcool Stuffbuds come with an 8mm drive size, with Bluetooth 5.0 and has a working range of 8 to 10 m. The Stuffbuds offer a playtime of 2.5 hours and a standby time of 120 hours, along with a charging time of 1.5 hours for the Stuffbuds and nearly 3 hours for the charging dock.
The Stuffcool Stuffbuds True Wireless Earbuds are priced at Rs 4,999 and are will be available in black colour. The Stuffbuds will be available on all major e-commerce platforms along with stuffcoll.com.
Also, read: OnePlus Bullets Wireless 2 and OnePlus Warp Charge 30 Car Charger leaked before launch