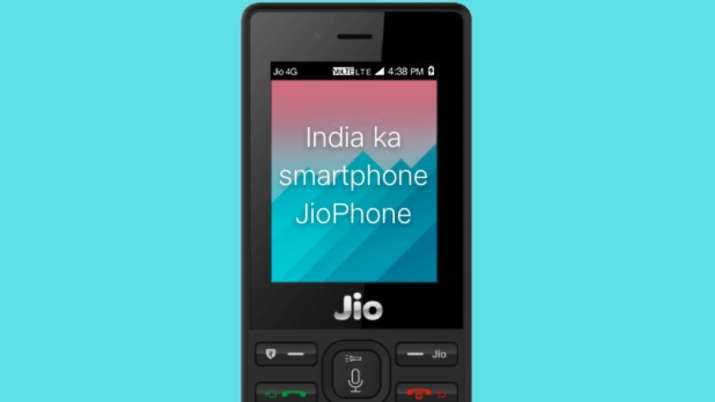 Reliance Jio is more than just a telecom operator in India. It provides users with broadband plans, apps, services, and even 4G-run feature phones so that majority of people in the country are able to access these features on a budget. With a similar view, Jio has been long-rumoured to launch Android smartphones and this is soon expected to become a reality this year. Read on to know more about it.
Affordable Jio phones to arrive this year
It is suggested that Jio is planning to outsource and produce over 100 million budget smartphones that are expected to make their entry either in December this year or in early 2021. The smartphones will of course of 'Made in India' and will run the Android operating system and will come stacked with data packs, unknown sources close to the matter told Business Standard Jio's main aim is to make Indians '2G-Mukt' and switch them over to using 4G. 
The launch of Android-run Jio smartphones doesn't come as a surprise as Google announced a partnership with Jio at its 2020 Google For India event, suggesting that both companies will collaboratively launch budget 5G smartphones. The partnership also led to an investment of $4.5 billion by Google. However, there is no word on whether or not the ones launching this year will support 5G.
For those who don't know, Jio currently has two 4G-based feature phones -- JioPhone and JioPhone 2 -- that run KaiOS that is based on Linux. The two feature phones offer support for HD calling, Jio plans with unlimited data and free voice calling, Jio apps, voice assistant, Facebook, and even WhatsApp.
The company's entry into budget smartphones, that too the ones that will be made in India, will give a tough competition to brands such as Xiaomi, Realme, and Samsung that are dominating the price bracket. This will also give a boost to the vision of going for Indian products and like Jio's other products, the Android smartphones could be a hit too.
As we don't know much about the Android Jio phones, we will have to wait until more information pops up. Hence, stay tuned for more details.