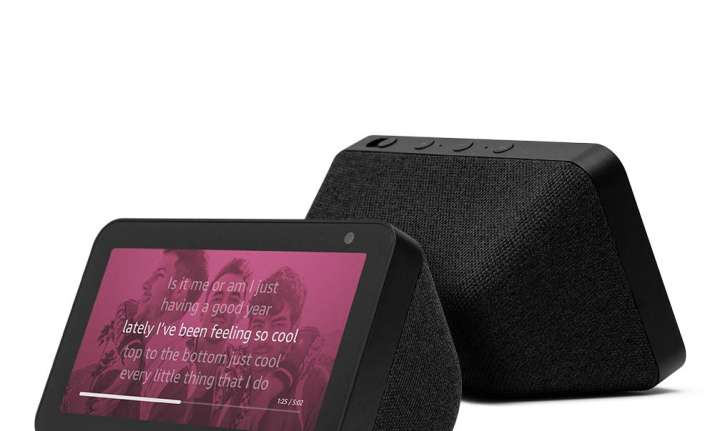 Amazon launches the new Amazon Echo Show 5 in India. The Echo Show 5 is an addition to the ongoing Echo smart speaker family which is a trickled down version of Amazon Echo Show and has been launched at Rs 8,999. In order to pre-order the Amazon Echo Show 5 users can head to the Amazon India platform where they can buy it in either black or white colours. Amazon will be shipping the device starting in July this year.
Also, read: OnePlus 7 set to go on sale from June 4 in India
Parag Gupta, Head of Amazon Devices, India said in a statement, "Customers love the screen complementing Alexa on the Echo Show. The Echo Show 5 now makes it easier and more affordable to have a smart display in every home. The new form factor is perfect for a bedside table, living room side table or desk, plus it has a camera shutter for added peace of mind, and new Alexa privacy features for even more control".
Amazon Echo show 5 specifications
The Amazon Echo comes with a 5.5-inch HD display with a 1Megapixel camera that manages 720p HD video recording and measures 5.8x3.4x2.9-inches in dimensions and weighs 410 grams. It gets controls on the top with two for volumes, one to place the shutter on the camera and one for turning the mics and camera on.
For audio, it gets a full range 1.65-inch built-in speaker with 3.5mm stereo audio output. It comes with built-in Alexa, wherein users can watch shows from Amazon Prime Videos and listen to your favourite songs.
Also, read: Apple iPod touch with A10 Fusion processor launched in India