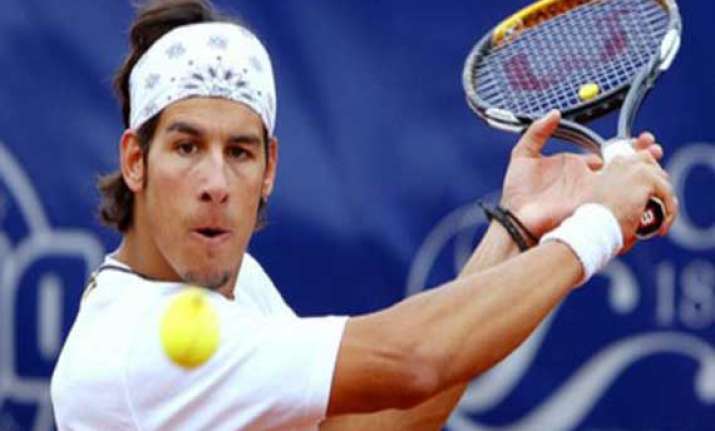 Kolkata: Continuing his dream run, unseeded Ilija Bozoljac of Serbia outplayed Russian third ranked Evgeny Donskoy in straight sets to clinch the singles title at the USD 50,000 ATP Challenger Tour event, here today.
Having made the final without dropping a set, the Serbian who fired 11 aces en route to a thumping 6-1, 6-1 win in a matter of 58 minutes at the BTA Courts.     
The Serbian, who pocketed USD 7200 and 80 ranking points, said he's least interested in following rankings.     
Asked about rankings, Bozoljac said "I don't know... I did not even check my ranking for three years!"     
"I was 5-2 up in the second set and had a chance of getting the set but he played well," he said.     
The Serbian was down after a back injury from 2009-12 and he had begun the year  going down to Swiss great Roger Federer in the Davis Cup 4-6 5-7 2-6.     
"I lost my best of three years because of my back injury from 2009-12. My ranking to 700. You need a couple of results like this so that you're back on track. I think I'm doing
well. It's still beginning of the year," he said.     
His first round exit to eventual runner-up Alexander Kudryavtsev in the ATP Challenger in Chennai last week in fact helped Bozoljac get back to track as he utilised the period in
preparation for the Kolkata ATP.     
The Serbian's big turnaround came yesterday as he snatched victory from being 0-6, 0-3 down to oust top seed Aleksandr Nedovyesov in a brilliant display of rallies.