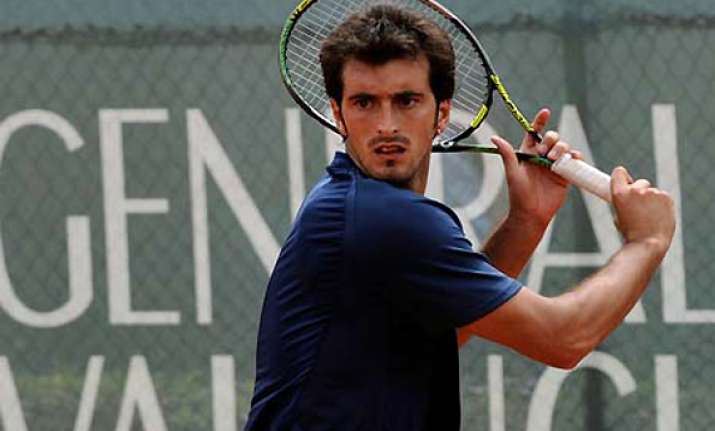 Bastad, Sweden, Jul 13: Eighth-seeded Potito Starace of Italy advanced to the second round of the Swedish Open by beating Germany's Julian Reister 7-6 (6), 6-3 on Tuesday.
Starace will face Jonathan Dasnieres De Veigy of France, who had to work hard to defeat Swedish wild card Andreas Vinciguerra 6-1, 1-6, 6-3.
Spaniards Pere Riba and Guillermo Olaso also advanced, along with Michael Ryderstedt, who lost both singles matches in Sweden's Davis Cup quarterfinal loss to Serbia last weekend.
Blaz Kavcic of Slovenia beat France's Julien Benneteau 6-4, 4-6, 7-5, while Argentina's Diego Junqueira ousted Igor Andreev of Russia 7-6 (3), 3-6, 6-4 to set up a second-round encounter with top-seeded Robin Soderling of Sweden. AP