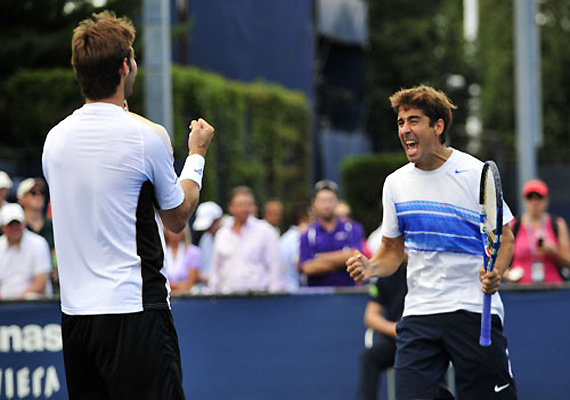 Oviedo (Spain), Feb 11: Defending champion Spain secured its place in the Davis Cup quarterfinals by winning Saturday's doubles against Kazakhstan and securing an insurmountable 3-0 lead.

Marcel Granollers and Marc Lopez, partnering for the first time, eased to a 6-2, 6-3, 6-1 victory over Kazakh pair Evgeny Korolev and Yuriy Schukin on indoor clay.

The hosts, who won both of Friday's singles, won their 22nd straight tie on home soil and 24th straight on clay.

Spain will play either Austria or Russia in April, with Austria leading that tie 2-0.

Kazakhstan goes into September's playoff to keep its place in the World Group.