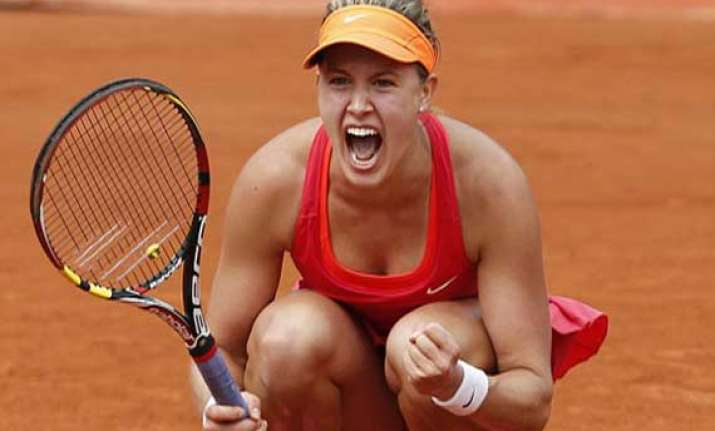 London: Eugenie Bouchard is the fast rising star of the women's game, that the 20 year-old Canadian laughs quite a lot .
Yet when the conversation comes to tennis it is strictly business for Bouchard, whose has enjoyed a rapid ascent from junior Wimbledon champion just two years ago to two Grand Slam semi-finals this year and the fringes of the world's top ten.
She says she is a perfectionist who wants to make it to the top as quickly as possible with a game based on taking the ball early, sharp tactical acumen and a natural inclination to fight to the very last point.
Within tennis the comparisons to Maria Sharapova have become so widespread. It is  less to do with their striking looks than them sharing a ferocious competitive spirit, and she is in the vanguard of an emerging generation of challengers to the established order.
Another thing they have in common is the ability to compartmentalise their lives. For Bouchard this means dividing off time when she can live like any other twenty year-old and escape from her status as the most sought-after player on the WTA Tour, one who has already attracted a worldwide fan base known as the "Genie Army".
After reaching the semi-finals of the French Open in Paris, she simply flew off to visit some friends in Switzerland.
'I went to near Lausanne. I just went to get a whole different scene,' she says. 'Sometimes you just want to get away and be normal for a few days. It's a treat to travel without your racket bag.'
What usually happens is that within a few days, suitably refreshed, she is 'itching' to get back onto the practice court.