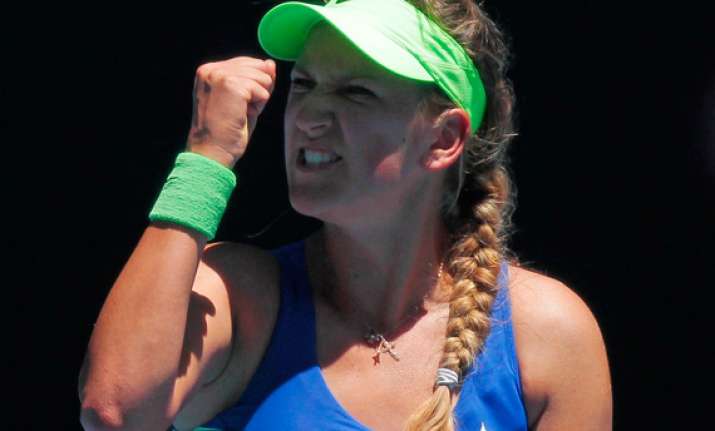 Melbourne, Australia, Jan 24: Third-seeded Victoria Azarenka became the first player into the semifinals at the Australian Open, beating Agnieszka Radwanska 6-7 (0), 6-0, 6-2 on Tuesday.

Azarenka advanced to a Grand Slam semifinal for only the second time in six quarterfinal appearances. She'll play the winner of the later quarterfinal between defending champion Kim Clijsters and No. 1-ranked Caroline Wozniacki.

The first set featured eight service breaks. Azarenka's double-fault helped give Radwanska a 6-0 lead in the tiebreaker, followed by a wild errant backhand by Azarenka on set point.

But Azarenka, who can attain the No. 1 ranking by the end of the tournament, followed up with a zero of her own when she blanked Radwanska in 26 minutes in the second set. The match ended on a service break, one of 15 in the match.