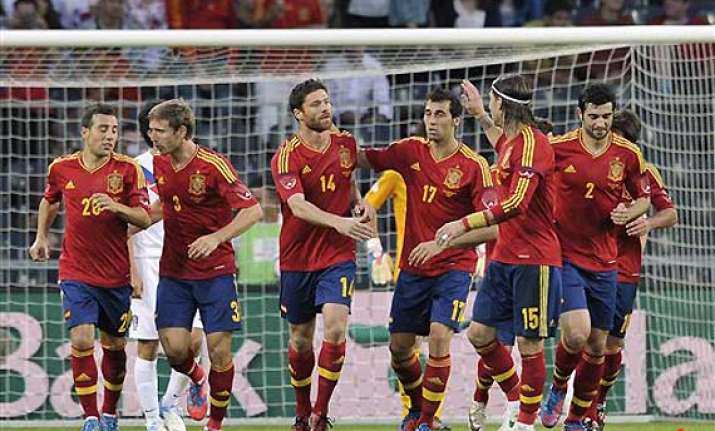 Madrid, June 2: Spain's entire squad has finally come together for the last exhibition match before the European Championship.
The defending champions will meet China on Sunday.
A week later, Spain opens against Italy to start the campaign to retain the title and give the debt-stricken nation a morale boost.
An economic crisis has roiled Spain for months and Prime Minister Mariano Rajoy says, "many people will be happy with a Spanish win in difficult moments."
Nine players from Barcelona and Athletic Bilbao, who missed Spain's training sessions in Austria and wins of friendlies over Serbia and South Korea, joined the 23-men team Friday.
Spain will travel to Poland on Tuesday. Poland and Ukraine are co-hosting the tournament that runs from June 8 to July 1.