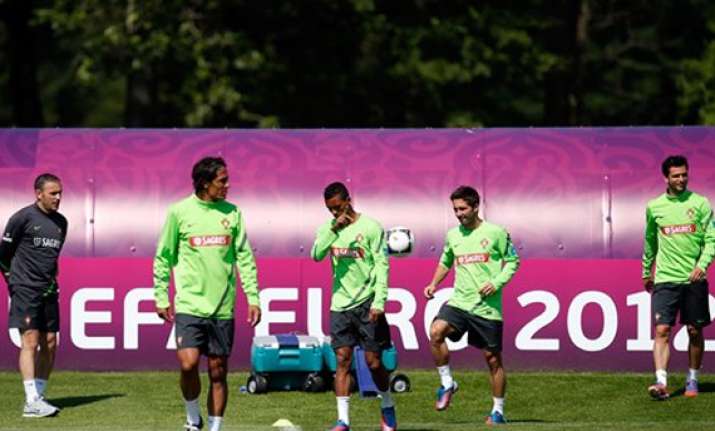 Ukraine, Jun16: The game is perfectly set up for Cristiano Ronaldo's speed to catch the Netherlands on the counter.
The Dutch need to beat Portugal by at least two goals Sunday to stand a chance of advancing to the European Championship quarterfinals, forcing them to throw men forward from the start. That could create loads of space for Ronaldo and former Manchester United teammate Nani.
Portugal coach Paulo Bento wants to do more than that. He wants his midfield to clash head on and take control of the game from the start in the decisive Group B match.
"We have to do more than just rely on counters," he said Saturday. "We have to try to control the game not only in defense, but also get possession of the ball and we have to look for opportunities."
Otherwise, Dutch pressure might become excessive.
"We know what is the strategy of the Netherlands from the beginning," Bento said. "They like to have the ball, control the game."
With a shaky Dutch defense that has conceded three goals already, Portugal will still be ready to strike, especially given the pace of their speedy wingers.
And finally Ronaldo will have to step up to lead his team. Though he collected 60 goals for Real Madrid last season, Ronaldo's tally is still blank in four international games this year.
Ronaldo missed two huge chances against Denmark. And instead of the Real Madrid forward, it was substitute striker Silvestre Varela who scored the winning goal that maintained Portugal's realistic chances of advancing.
"It is a fact that one of the best players in the world didn't score with those two big chances. But we made such a great effort that we still scored at the end, and that is typical of us," Bento said.