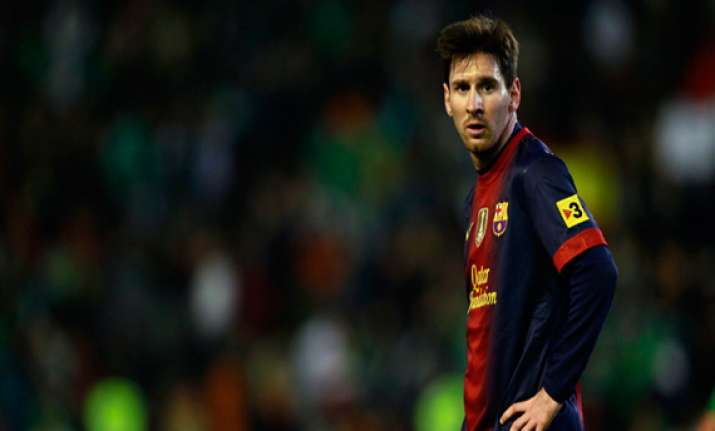 Barcelona, June 20: Lionel Messi and his father were ordered by a Spanish court on Thursday to appear for questioning in September as part of an investigation into tax fraud allegations.
A court in the Mediterranean coastal town of Gava near Barcelona accepted a state prosecutor's complaint alleging that Messi and father Jorge defrauded the Spanish tax office of 4 million euros ($5.3 million).
The Barcelona and Argentina star and his father will appear before judge Anju Deb Rani in Gava on Sept. 17. That will form part of an investigation to determine whether there exist grounds to charge them with tax evasion.
If charged and found guilty, Messi and his father could face a fine amounting to 150 percent of the concealed earnings and 2-6 years in prison, although an out-of-court deal is another possible outcome.
The court accepted the complaint lodged by prosecutor Raquel Amada on June 12 accusing the pair of not paying the correct taxes from revenue earned from image rights on Messi's income tax returns from the years 2007, 2008 and 2009.
Messi has denied wrongdoing. He has received public backing from Barcelona club president Sandro Rosell and former president Joan Laporta, who was in charge during the years of the alleged fraud.
The 25-year-old Messi is widely considered the best player of his generation after winning an unprecedented four straight FIFA world player of the year awards.
Messi, who is rated by Forbes as the world's 10th highest-paid athlete, reportedly earned $41.3 million to June this year; with $20.3 coming from his club salary and $21 million in endorsements.