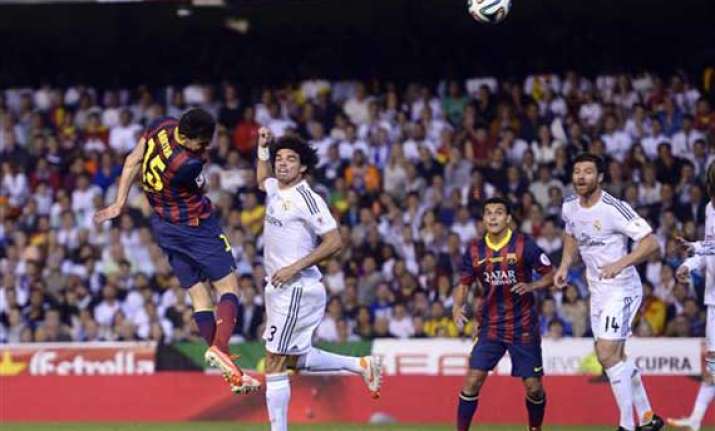 Barcelona:, Spain: Barcelona coach Gerardo Martino has defended Lionel Messi from criticism for his erratic play during three consecutive losses, while acknowledging he isn't "satisfied" with his own coaching performance.
In the past two weeks, Barcelona has been eliminated from the Champions League, lost the Copa del Rey final and fallen behind in third place in the league.   
Martino says he puts no faith in media speculation that Messi's mini-dip in form might lead to his departure after the season.   
The Argentine manager says "everything is overblown with (Messi). His future must be in Barcelona until he stops playing."   
Martino adds "I am not satisfied with my job done. ... To have no chances in two competitions and almost none in the third means I can take nothing positive from my performance."