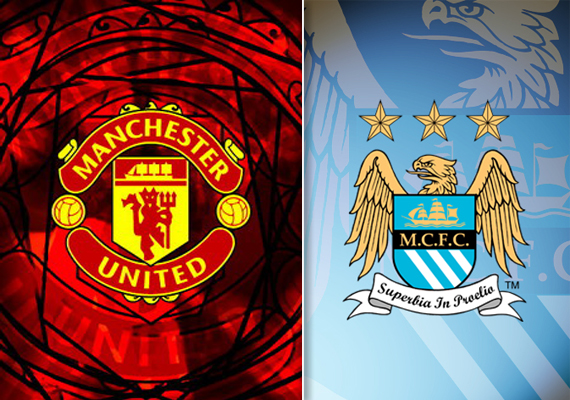 Madrid, Mar 14: Manchester rivals United and City are well clear at the top of the Premier League standings but are playing for survival in continental competition this week in the Europa League.

United is trailing 3-2 and away at Athletic Bilbao on Thursday. A fearless performance by the young Bilbao team in last week's first-leg encounter was a further blow to what has largely been a stuttering European campaign for United this season.

City is on home soil, where it is unbeaten in Europe in nearly four years, but needs to overturn a 1-0 loss at Sporting Lisbon last week.

Bilbao is aiming to be one of three Spanish teams through to the quarterfinals, with Atletico Madrid and Valencia both carrying two-goal advantages after dominant home wins.

Olympiakos, Twente and AZ Alkmaar all hold advantages going into their return matches.

Manchester United has lost successive European games for the first time in 16 years to follow up its exit from the Champions League.

"We have had a bad year in Europe," United manager Alex Ferguson said. "Maybe it is just one of those years where we are having to restock and assess how we should approach games at home."

Nani, Anderson (hamstring), Antonio Valencia (hamstring) and Tom Cleverley (ankle) are all in doubt for the Europa League match, while even Wayne Rooney may not be risked for this match ahead of a weekend trip to Wolves for the Premier League-leading United.

Bilbao striker Fernando Llorente and playmaker Oscar de Marcos both missed training earlier this week ahead of the match at the San Mames, which will be at its 40,000-capacity. Bilbao is aiming reach the quarterfinals for the first time in 1976-77 season.

"No doubt we are going to suffer, so we're going to have to stick together and be strong," midfielder Ander Herrera said. "The best way to close out the series is to score. We'll go out looking to win from the very first minute while remembering we're playing one of the world's best clubs."

Manchester City will be bidding to rebound from its league loss on Sunday and there's speculation Carlos Tevez will return to face the Portuguese club.

"I have always been a big fan of Tevez, I love him," City fullback Micah Richards said. "There were games last season where he carried us on his own and in these sort of games he would get a 1-0 win for us. It's up to the manager ultimately but I would love to see him back."

The depth of City's defensive stocks will be tested with Vincent Kompany (calf) set to miss out, while Joleon Lescott (groin) and right back Pablo Zabaleta (hamstring) both doubtful.

Elsewhere, Phillip Cocu will make his PSV coaching debut by trying to rally the Dutch club back from a 4-2 deficit against Valencia and end a three-game losing streak.