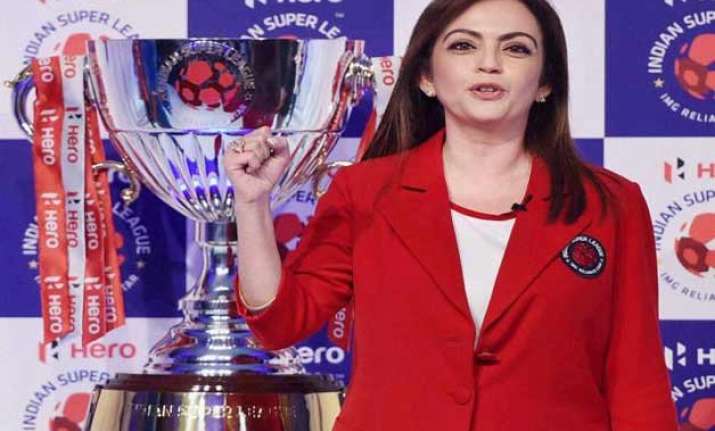 London: Indian Super League (ISL) organisers along with selected officials of all eight participant franchises are in England for a workshop that seeks to implement Premier League practices in the second edition of ISL and further.
The workshop started here on Wednesday and the 23-member contingent will visit the league headquarters. They are scheduled to visit clubs like Arsenal, Crystal Palace and West Bromwich Albion, which will share information about nutrition and help with tips for the development of a high quality football competition, reports goal.com.
League structure & governance, branding, youth development & academies, community development, fan engagements, club organisation and communications are some of the topics that will be discussed at the workshop.
Talking about her intention to improve the competition well beyond its present form, Nita Ambani, the chairperson of football sports development limited said: "We are delighted to have established a strong relationship with Premier League to promote and bring in the best practices to India."
"The success of ISL in its inaugural year has opened many frontiers for Indian football, world over today and I am hopeful that partnership with Premier League will enable our clubs to build from the very best in the business," she said.
"Premier League is revered around the world, and by learning from the practitioners who have made it so successful; Indian Super League will develop and grow richer in experience," she added.