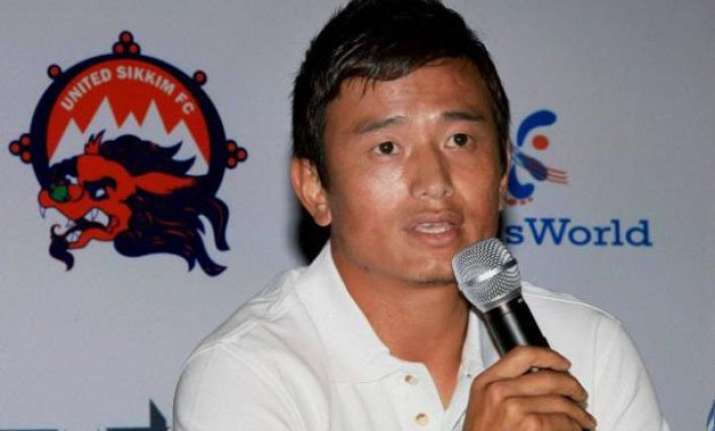 Kolkata: A day after India suffered a humiliating defeat to Guam in a 2018 World Cup qualifying match, former India captain Bhaichung Bhutia said that the team had less time for preparation.
"You always have bad games. Guam is a good side. India had less time for preparation. Let's be patient. When we win you cant find a problem. But if you lose then you can spot several problem. Let's give more time to the team," Bhutia told reporters here.
Bhutia also pointed out that state associations needed to play a bigger role in spotting and scouting for talents from grassroot levels.
"I-League or ISL is good in terms of bringing up or showcasing a talent. But if you want to groom young talents for future then the state associations need to play a bigger role. Some of the state associations are doing quite well but all of them need to perform in order to bring up talent. Untill and unless we can bring up talents from grassroot, you can't have a bright future for Indian football," he said.
Bhutia said if there were proper infrastructure and care, India could have produced famous names in world football.
Bhutia, who along with several other former and current players are participating in an integrated license coaching course, organised by the Football Players Association of India ducked question of whether he has plans to coach for Indian football team by saying "you can't say what happens in life".