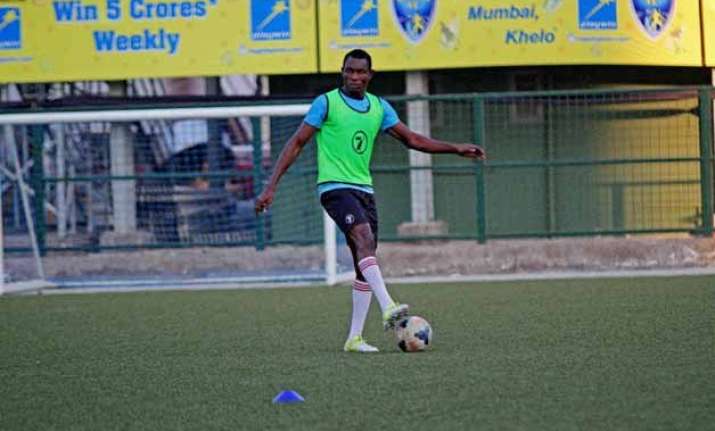 Mumbai: Mumbai FC defender Chika Wali on Saturday said Indian football clubs must share the responsibility of educating their fans on how to behave on match days.
The comment came after an incident on Tuesday when a bottle was thrown towards the Mumbai FC dugout by frustrated Bengaluru FC fans as their team were held to a 1-1 draw at home.
"I think the club should be able to educate their fans because if you come to Mumbai, we lost 6-0 to Shillong Lajong and the fans have every right to react because of frustration," Wali was quoted as saying by goal.com when asked how players dealt with the incident.
"We didn't play well and the fans have every right to react and throw bottles and all that but they didn't do that. So what the fans did in Bengaluru was not acceptable."
Asked if there were any racist remarks made during the event, Wali said, "Even though I am playing inside, most of the times we can hear. The ones on the bench can hear more," he said.
"We have to be focused on playing the game so we don't hear most of the things. The clubs should educate their fans, talk to them and no matter what the result, they should try to be calm. In Europe, if this happens they will either fine the club or ban the fans for some games."
The former Pune FC centre-back said that getting rid of the fans was not the way out instead they should be educated to keep their anger and emotions in check.
He added that Indian football needs fans to pack stadiums.
"If they had to start that now it won't be good because Indian football right now needs fans. They should enlighten them. Before the match it should be announced to them to remain calm no matter what the result is because it's good for the fan base to be there," he said.
"If they start (playing games without fans) that immediately, it will be like they are pushing the fans out when they need people to come and watch the game," he reasoned.