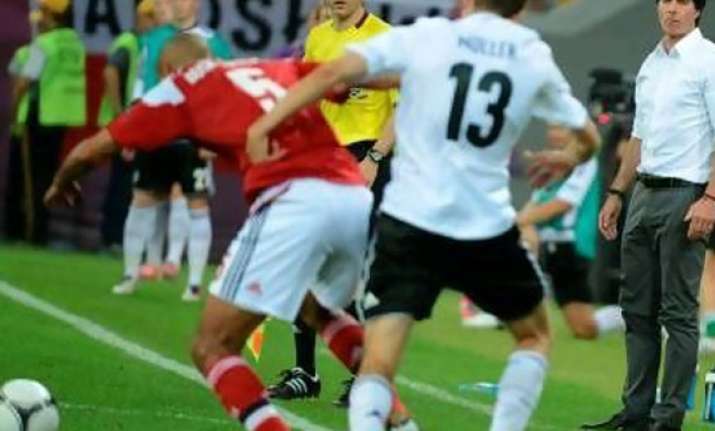 Poland, Jun23: Greece came close to making a sorry exit from the European Championship, before fighting back to at least rescue the footballing pride of a nation that has been exhausted by crisis.
The 2004 champions reached the last eight before eventually losing 4-2 to Germany in Gdansk—a sporting clash amid the eurozone crisis that produced more celebration than bitterness.
Striker Dimitris Salpigidis, who set up Greece's equalizer before scoring a late penalty, says "We leave with pride. We fought as much as we could."
He says he hoped that Greek people "got some encouragement from watching us fight."
They did.
"We're Proud of You," Greek daily SportDay wrote in its banner headline Saturday, while GoalNews added: "We owe you, and we love you."