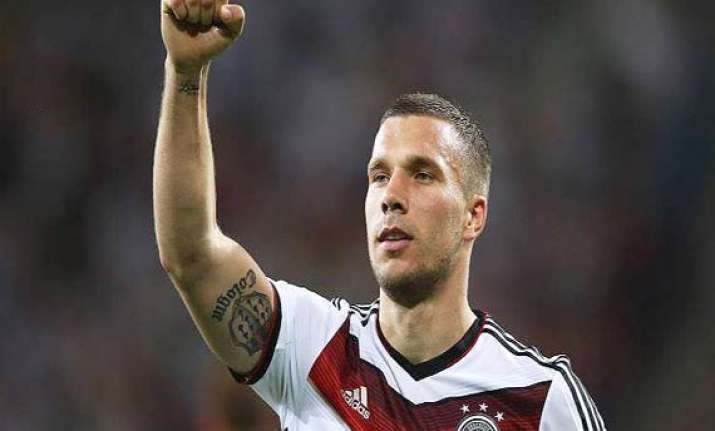 Rio de Janeiro:  Germany's strength lies in the team's spirit and team-mates' performance that exceeds the individual distinctive merits of players like Lionel Messi or Neymar to Argentina and Brazil, says German midfielder Lukas Podolski.
"Germany does not have players like Messi and Neymar, but we have a strong team, and this is the difference," Podolski said, reports EFE.
Podolski admitted that the "German machinery" did not perform well against France, but in the World Cup, it does not matter who plays better, only the score does.
"When Germany grabs a victory, the press is always pushing us to play well," said