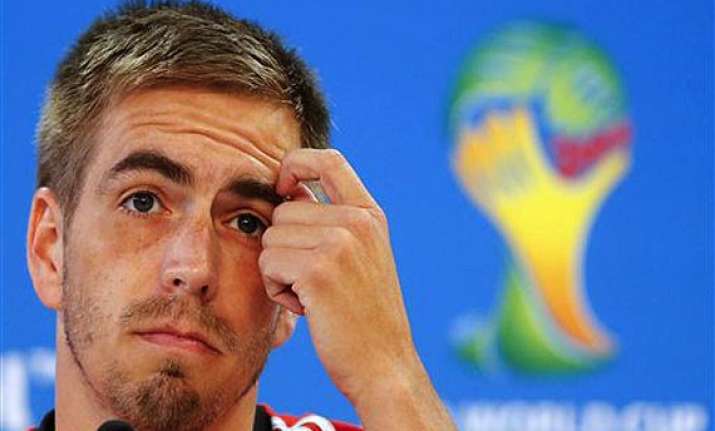 Porto Alegre: Germany's Philipp Lahm said his team cannot afford to make any error against Algeria in their pre-quarterfinal World Cup clash slated for Monday.
Lahm said that "one error can send us home" and admitted that the match against Algeria won't be easy, reports EFE.
"There are important players in Algeria. We know what we will face. They will try to prove they deserve to be in the knockout stage," Lahm said.
"We want to qualify to the quarterfinals. We are in a phase in which you are going home with an error," he said.
Meanwhile, Germany suffered a set-back after Lukas Podolski was ruled out of the match with a light muscular tear that he picked up during the 1-0 win over the US.
The German FA said in a statement that the player will not be able to play against Algeria, but could be available if they qualify for the quarterfinals.