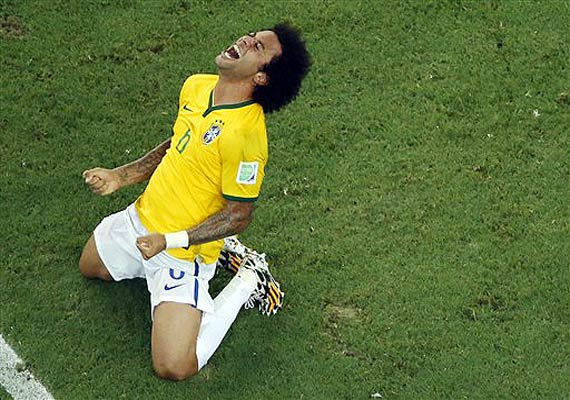 BELO HORIZONTE, Brazil :  The Brazilian football confederation says left back Marcelo's grandfather has died, but that the player will remain with the Brazil team at its World Cup training camp.
The confederation said Pedro Vieira da Silva died early Saturday in a hospital in Rio de Janeiro at the age of 78. The death came a few hours after Brazil beat Colombia 2-1 in the quarterfinals in Fortaleza.   
Coach Luiz Felipe Scolari gave Marcelo permission to return to Rio de Janeiro to be with his family, but the player said he preferred to mourn alongside his teammates.   
The Real Madrid defender has said in the past that his grandfather was his greatest supporter in football since he was a kid. The news came just after Neymar was ruled out of the World cup with a back injury.