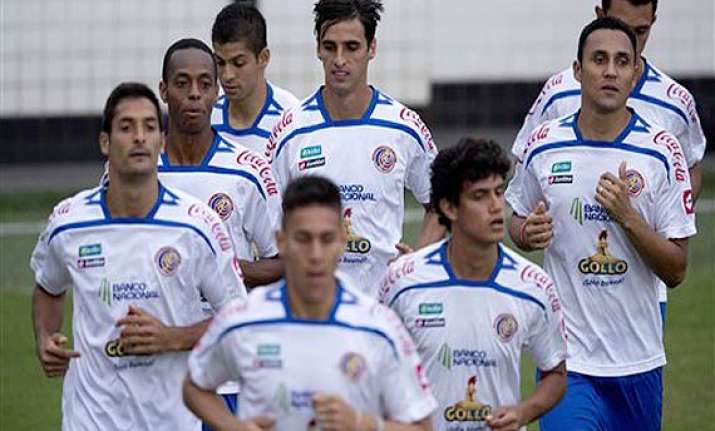 Rio de Janeiro:  World football's governing body, FIFA said that the drug tests conducted for seven Costa Rican players after their 1-0 win over Italy was a "routine procedure".
Costa Rica stunned Azzurri Friday and qualified to the Second Round from the Group D. Only two players from Italy were tested, which ignited doubts in Costa Rican press, whose team clarified that none of the five post-match tested players were tested prior to the tournament, reports EFE.
"Clarification on drug test to Costa Rica: Two players tested as part of the normal procedure after game. Five other players from Costa Rica today conducted routine monitoring of pre-competition doping," FIFA said.
Bryan Ruiz, man of the match, and one of the tested players, said that the number of the tested players was off limits, while the Costa Rican FA president Eduardo Li said that he will demand for more clarifications in that regard.
Argentine football legend Diego Armando Maradona described the procedure as disrespectful of the players and regulations.
Costa Rica surprised many by claiming six points from the Group of Death, after defeating Uruguay 3-1 and Italy 1-0.