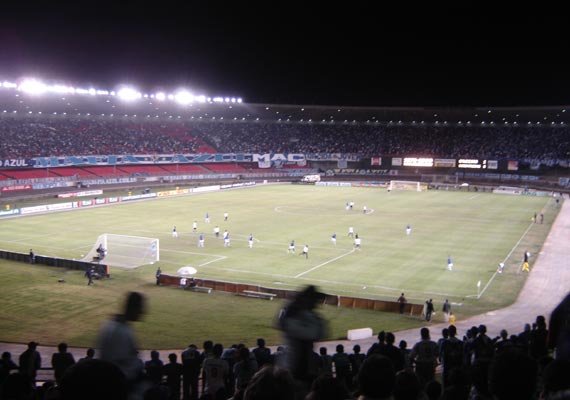 Sao Paulo: Cruzeiro won their third Brazilian league title after a 3-1 win against Vitoria with four rounds remaining.
William, Ricardo Goulart and former Brazil forward Julio Baptista scored for Cruzeiro, which started celebrating at halftime after second placed Atletico Paranaense lost 1-2 to Criciuma to end its chances Wednesday, reports Xinhua.
With the title sealed, Cruzeiro equalled the 2007 mark set by Sao Paulo, which won with four rounds left.
Cruzeiro will head into the final rounds 16 points in front of Atletico Paranaense.
The Belo Horizonte team grabbed the first trophy since 2003. Cruzeiro's first championship came in 1966.