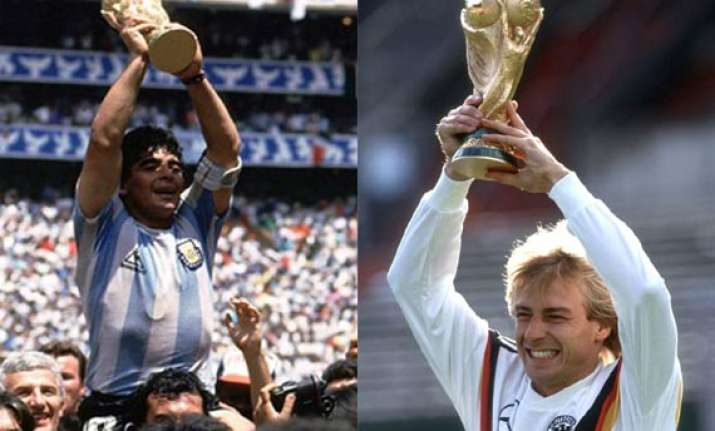 New Delhi: Brazil-Argentina and Germany-Netherlands may be the fiercest rivalries in international soccer. But Germany and Argentina still have quite the conjoined history, arguably more than either of the other two in the World Cup. This is the third time the two countries will meet in the World Cup Final. It will be the fifth time in eight tournaments; Argentina's World Cup run has ended with Germany, positively or negatively.
Let's take a look at some of the historical encounters between the two nations:
1958 World Cup Group Stage
The West Germans were defending champions. The Argentines were playing in their first World Cup since 1934. The teams met in the first round of the group stage. Argentina had to wear yellow IFK Malmo shirts, as they forgot their alternate uniforms. Argentina took the lead on a goal from Omar Carbatta in the third minute, but West Germany stormed back to win 3-1. The Argentines finished bottom of the group. West Germany lost to host Sweden in the semifinal.