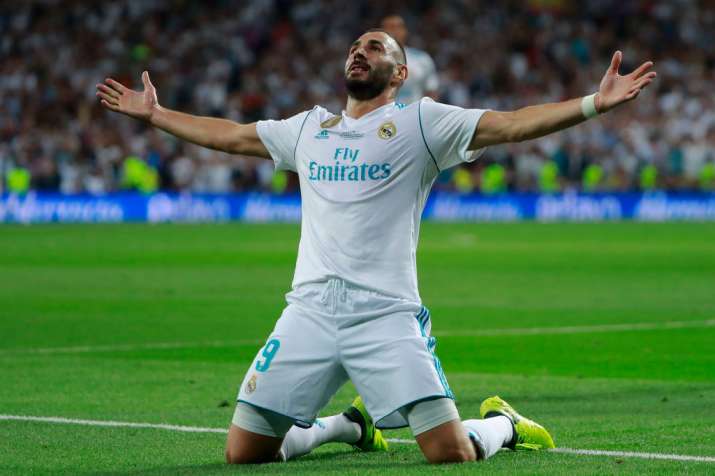 Real Madrid's forward Karim Benzema has extended his contract with the Los Blancos for another four years till the end of 2021. The Frenchman has been vital to Real Madrid's success since his arrival at the Santiago Bernabeu in 2009. The French striker's current contract was valid until the end of the 2019 campaign. 
As media reports suggest, Benzema's buyout clause will remain at 1 billion euros ($1.2 billion), similar to Cristiano Ronaldo's clause. The 29-year-old Benzema has been playing with Madrid since 2009. He will be 33 if he stays until the end of his new contract. Benzema has scored one goal in six appearances this season.
With Alvora Morata in Chelsea, the Frenchman is the lone forward for Real which makes the three attacker play as BBC (Benzema, Bale and Cristiano Ronaldo).
Madrid recently also extended the contracts of veteran left back Marcelo, attacking midfielder Francisco "Isco" Alarcon and right back Dani Carvajal.
(With AP Inputs).