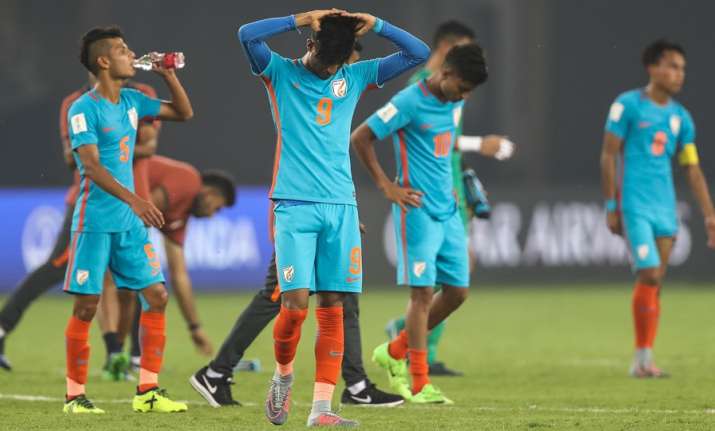 Captain Amarjit Singh attributed India's heartbreaking defeat against Colombia to "bad luck" but was very proud of his first cousin, Jeakson, who scored the country's first goal in any FIFA World Cup. 
India came agonisingly close to securing their first ever draw, if not a win, in a FIFA tournament when Jeakson Singh Thanoujam's bullet header found the back of the net against Colombia in their second group game of the ongoing U-17 World Cup. But, the Colombians struck almost immediately on the counter to restore the lead, leaving the 46,000 turnout at the Jawaharlal Nehru Stadium teary-eyed. 
"It was a case of bad luck," Amarjit said. 
Had India held on, it would have been one unforgettable moment for Amarjit too, as skipper of the team. 
"I am feeling very proud that he scored the country's first goal in a World Cup," Amarjit said of his first cousin who broke into the team just six months ago. 
They are mid-fielders and have been playing in that position since the time they were introduced to the sport at their Haokha Mamang village in Manipur's Thoubal district. 
Amarjit repeated the luck factor on a day India hit the framework once, besides coming very close to scoring on another occasion in the first half. Midfielder Rahul Kannoly was the unfortunate boy in blue, then. 
"It was bad luck because the ball hit the post too in the first half." 
It was a much-improved outing by debutants India, three days after being thrashed 3-0 by USA in their opening Group A encounter. 
(With PTI Inputs).