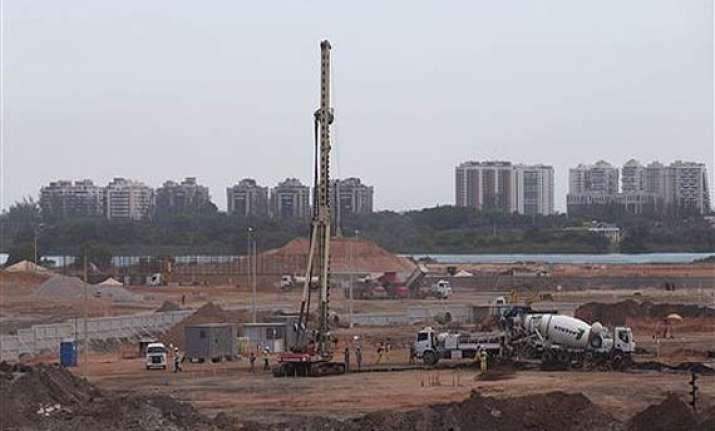 RIO DE JANEIRO :  More than 2,000 construction workers were off the job Friday in the second day of a strike that has slowed work at the Olympic Park, the main cluster of venues for the 2016 Rio de Janeiro Games.
A spokesman for the construction consortium Rio Mais said he was not sure when work would resume.   
In a statement, Rio Mais said it expected any lost time to be made up quickly and that the construction timetable would not be affected.   
The Rio Olympics have been plagued by delays and late start on many projects. Construction on the second largest cluster of venues in northern Rio de Janeiro, in an area called Deodoro, as yet to begin. Work on the Olympic golf course has also been delayed