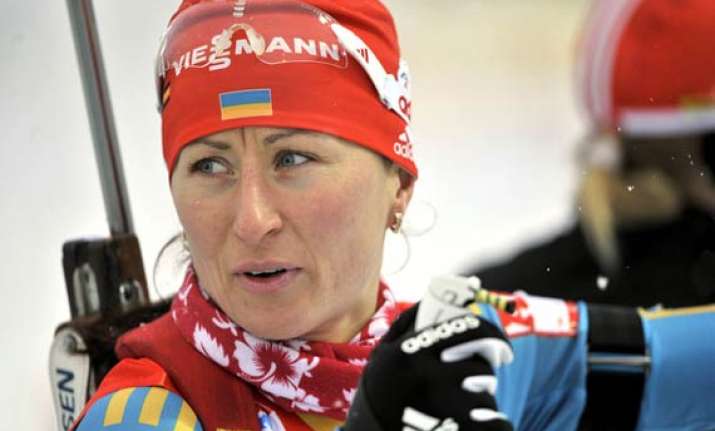 Sochi: Ukraine on Monday afternoon stood in the 17th position in the Sochi Winter Olympics after winning its first Winter Olympics medal since 2006 Sunday.
Ukraine' s Vita Semerenko took bronze of the Sochi Games in the 7.5 km women' s biathlon sprint, reports Xinhua.
The 28-year-old Semerenko earned the first Olympic medal in her career, coming to the finish 21.7 seconds later than the champion Anastasiya Kuzmina from Slovakia.
Olga Vilukhina from Russia won the silver, coming 19.9 seconds behind Kuzmina.
Ukrainian acting Prime Minister Sergey Arbuzov hailed the success of the Ukrainian athlete, describing her win as an "important line" in the history of modern Ukraine.
"Vita Semerenko in such a difficult period for our country, with her fortitude and the will to win, was able to inspire all Ukrainian citizens with optimism," Arbuzov said in a statement.
Semerenko' s bronze medal was Ukraine' s first Winter Olympic medal after eight years since Elena Grushina and Ruslan Goncharov won the country' s bronze in figure skating in the 2006 Games in Turin, Italy.
Ukraine sent forty-three athletes to the Sochi Olympics.