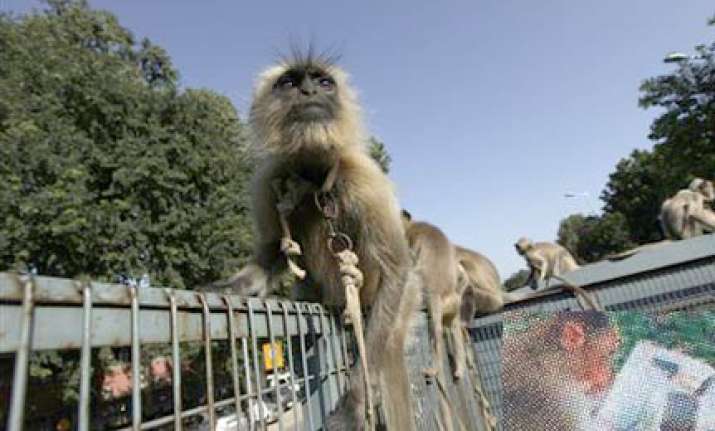 Home Minister P Chidambaram's so-called security wall around Commonwealth Games village collapsed on Tuesday when a stray monkey entered the heavily-fortified area throwing the security apparatus into a tizzy.
Even as Delhi policemen were seizing (read thieving) coins, keys and even books from spectators queuing up outside Games venues, they were clearly stumped off when a stray monkey entered the Games village from the neighbouring forested area in Yamuna khadar.
An entire company of Home Ministry's central para-military force was deployed to catch the monkey but its efforts came to nought.
The monkey was first spotted in the basement of a tower at around 11.30 am by a security man. For nearly two hours, the monkey ran from one tower to another up the stairs and over the balconies, as securitymen rushed up and down in lifts to get hold of the monkey.
Foreign athletes hearing the commotion among securitymen huddled inside lifts and refused to go by the staircases.
When the securitymen failed, a langoor  owner was called in. He, too tried to catch the monkey with the help of langoors, but ultimately the hunt was called off.  
Earlier, on Tuesday, a small snake was caught near Tower No. 14 and thrown away in the nearby jungle.