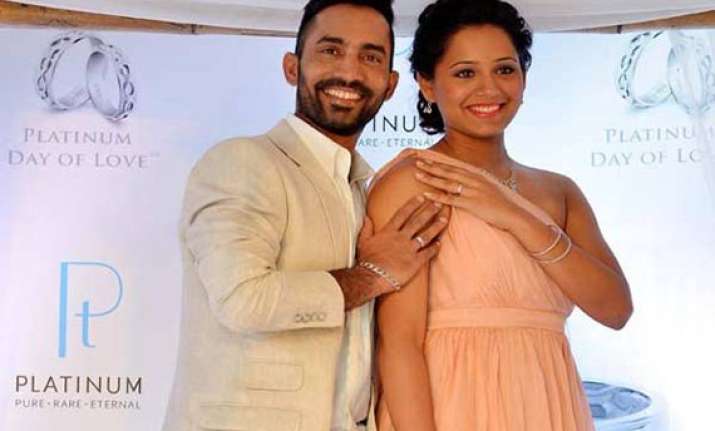 New Delhi: Squash Queen Dipika Pallikal has completed a full circle….she hated cricketers, she dated a cricketer now all set to marry a cricketer.
India's popular sports couple Dipika Pallikal and Dinesh Karthik have decided to get married mid next year after almost two years of togetherness made official with their engagement last November.
Pallikal has usually been more vocal about the celebrated relationship but this time India cricketer Karthik took it upon himself to share the wedding plans.

But what's interesting is, she used to hate cricketers believing the enormous fame and publicity they get is dwarfing other sportspersons. She is in no mood to change her opinion, infact she is in love with Karthik because he is a simple guy, a "family person".