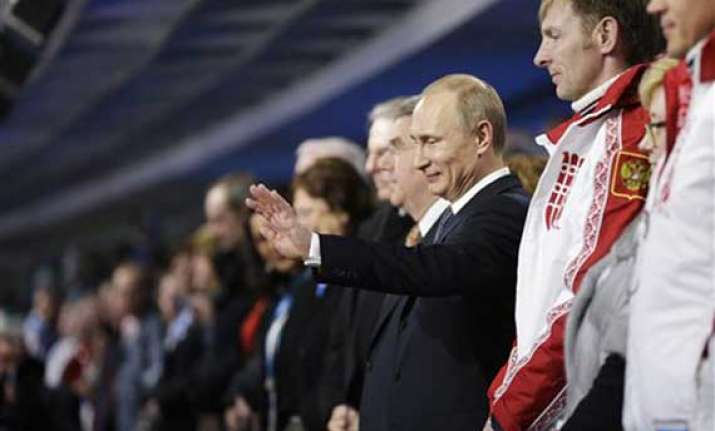 Sochi: Russia has delivered a "spectacular" Olympics as the Sochi Winter Games closed Sunday night with the whole country basking in athletic achievements and compliments from the Olympic chief, reports Xinhua.
In a fitting end to the Sochi Olympics, Alexander Legkov led Russia's podium sweep at the men's 50km cross country skiing and the host four-man bobsled team won a second gold, consolidating Russia's top place on the medal table - an ending few would have imagined after it finished only 11th in the 2010 Games.
Despite a few glitches including an unopened Olympic ring that marred the otherwise perfect opening ceremony, the Games was generally well-run.
International Olympic Committee (IOC) President Thomas Bach congratulated Russia in the closing ceremony for delivering "all what it had promised" and thanked President Vladimir Putin for his role ensuring their "extraordinary success".
Bach said the Games showed "the face of a new Russia, efficient and friendly, patriotic and open to the world", hailing the Olympics as "the athletes' Games".
Earlier in the day, Bach rated the Sochi Olympics as a "great" Games without a single complaint from athletes.