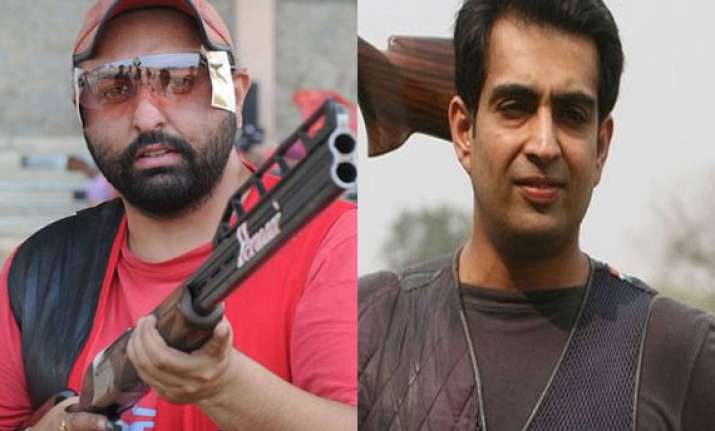 New Delhi: Indian trap shooters Ronjan Sodhi and Manavjit Singh Sandhu Tuesday launched the Indian Shotgun Open to make the sport more accessible to the rising talent . The tournament begins here Wednesday.
The three-day event seeks to encourage youngsters to compete shoulder-to-shoulder with the top guns while giving them a chance to win big prizes with the help of a unique Handicap System. Via this method, a less experienced shooter will be given an advantage in order to make it possible for him to arrive at par with the experienced lot.
The tournament is being held under the patronage of The National Rifle Association of India (NRAI).
"We are extremely happy that an event of this scale is being organised in India to promote shooting as a sport in the country. It is a great step and we are sure that the Indian Shotgun Open will pave the way for enhancing awareness about shooting and lot more youngsters taking up the sport," said NRAI president Raninder Singh.
Rs. 35 lakh will be on on offer for the top 30 shooters across categories and the tournament will see the participation of over 300 contestants.
"The tournament will be an annual affair and the organisers hope to scale it up year-on-year, with increased prize money and participation from ace foreign shooters as well, to make it a marquee event for the international shooting calendar," said the organisers in a statement.