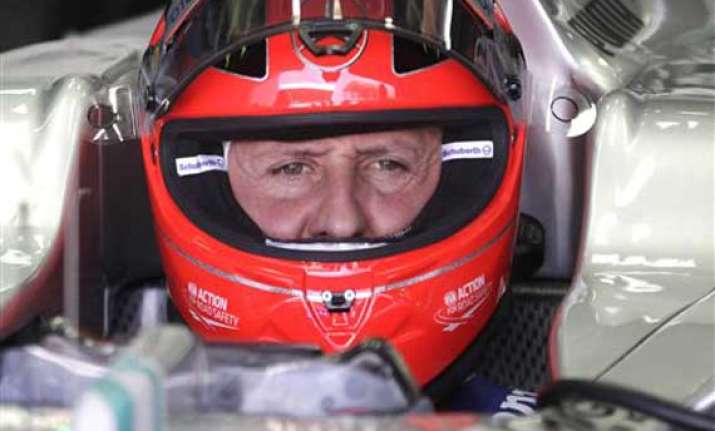 The doctors treating F1 legend Michael Schumacher, have told his family that the chances of recovery are now so slim that only 'a miracle' can save him.
Today the 45-year-old winner of seven grand prix titles has been in an artificially induced coma for 69 days since badly injuring his brain during a low-speed ski accident in the French Alps on December 29.  Most artificial comas last for a period of two to three weeks.
His management team, led by spokeswoman Sabine Kehm, insist that he remains in the 'wake up' phase of his treatment as doctors continue to decrease the powerful narcotics that have kept him unconscious. Official news about his condition is minimal: but sources close to the family say the prognosis for Schumacher could not be worse.
'He is in terrible shape but until the family issue a statement we cannot write about it,' said one senior German journalist. 'The family have, we are told, been informed that only a miracle can bring him back now.'
However, Italian sports newspaper La Gazzetta dello Sport is claiming that the seven-time world champion is no longer on a ventilator and is now breathing independently.