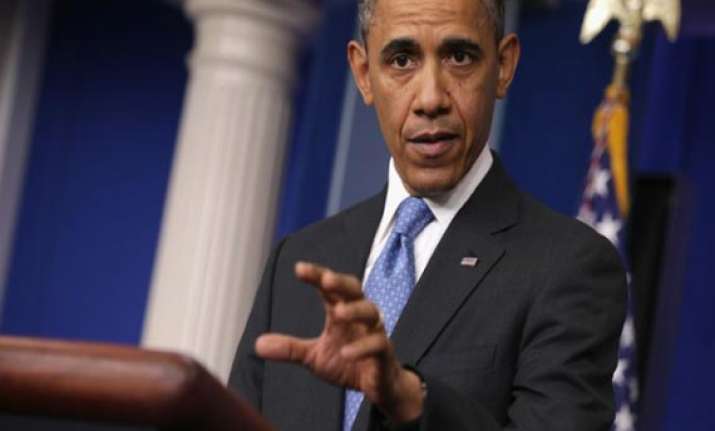 Washington, Aug 10: President Barack Obama on Friday rejected the idea of the United States boycotting the Winter Olympics in Sochi next year over a new anti-gay law in Russia, despite frustrations with that country's leadership on that and other issues.
Answering questions at a White House news conference, Mr. Obama said U.S. athletes should not be penalized by the nations' differences.
"I do not think it's appropriate to boycott the Olympics," Mr. Obama said. "We've got a bunch of Americans out there who are training hard, who are doing everything they can to succeed."
Mr. Obama said he was deeply offended by Russia's new law cracking down on gay rights activism. Sports officials have said it would be enforced during the Games in February.
The President suggested that the policy could work against Russia in its quest for Olympic gold.
"One of the things I'm really looking forward to is maybe some gay and lesbian athletes bringing home the gold or silver or bronze, which would, I think, go a long way in rejecting the kind of attitudes that we're seeing there," Mr. Obama said.
"And if Russia doesn't have gay or lesbian athletes, then it'll probably make their team weaker."
The U.S. Olympic Committee welcomed Mr. Obama's comments, saying a boycott would be wrong.
"The Games bring people together. They unite the world and break down barriers. The Games demonstrate how it is possible to compete fiercely but respectfully," Scott Blackmun, chief executive officer of the USOC, said in a statement. "As the president suggested, the diverse group of athletes representing our nation next winter makes us a stronger and a better Team USA."