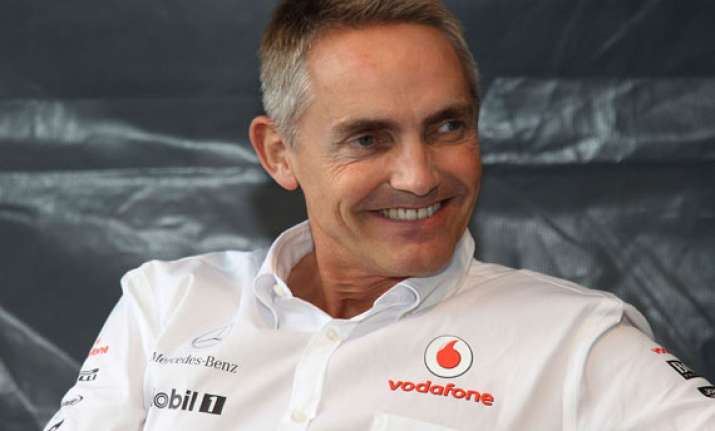 Greater Noida: McLaren team principal Martin Whitmarsh feels next few years will be critical Indian GP if the sport is to establish a foothold in such a vast territory. He says the Indian Grand Prix needs to capitalise on the success of its first two editions to establish the event on the Formula 1 calendar.
"The Indian Grand Prix has quickly developed into an important Formula 1 event - it's popular and well attended, and the It's been pleasing to see the enthusiasm that Indian fans have for our sport - and our love for their country is equally reciprocated and I would love to see the race grow in significance over the coming years," said Whitmarsh in a team preview ahead of the third Indian Grand Prix here this weekend.
The race is off the calendar in 2014 owing to 'logistical' reasons and doubts loom over its return in 2015. While teams have praised the event promoted by Jayeep Group, they have also expressed reservations on the tax policies in India.
McLaren driver Sergio Perez is keen to make an impression in Sunday's race at the Buddh International Circuit before the one-year break.
"With the race skipping a year for 2014, I hope we can help make this year's event particularly memorable. We know we don't have the machinery to fight the top four teams, but there's always fierce competition around the fringes of the top 10; scrapping for points might not be what McLaren is all about, but it's nonetheless satisfying to nail the set-up and the strategy and drive a perfect race," said Perez.
McLaren find themselves in unfamiliar territory, lying fifth in the team standings after 15 races.