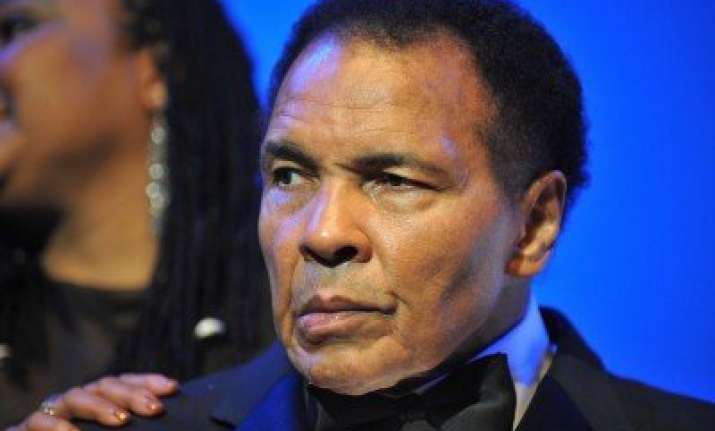 Muhammad Ali's daughters Hana and May May have rubbished the rumors of their father's health and said their father is doing 'fine.
The rumors surfaced when the legendary boxer whos is suffering from Parkinson,  could not attend last Wednesday's premiere of 'I Am Ali'.
According to NBC News' Today, May May said: 'Unfortunately, certain family members that don't understand Parkinson's might misspeak because they don't see him as often so when they do see him, they think he's doing worse than what he is.
'But he is fine people, don't be worried.'
Hana added on the former boxer's inability to communicate: 'For me that's been frustrating, my father still communicates and we're lucky to be able to talk to him and see him more often than most people, so we still get it, it's just a softer voice.
'Now we have the blessing of these audio recordings.'
Ali's two daughters also commented on what their father was like around the house before he started suffering from Parkinson's disease.
'For us he was larger than life at home too. He chased us around the house in Halloween masks when it wasn't Halloween, he was always playing jokes, doing magic tricks,' said Hana.
'He had a spiritual side around the house that was pretty profound,' added May May.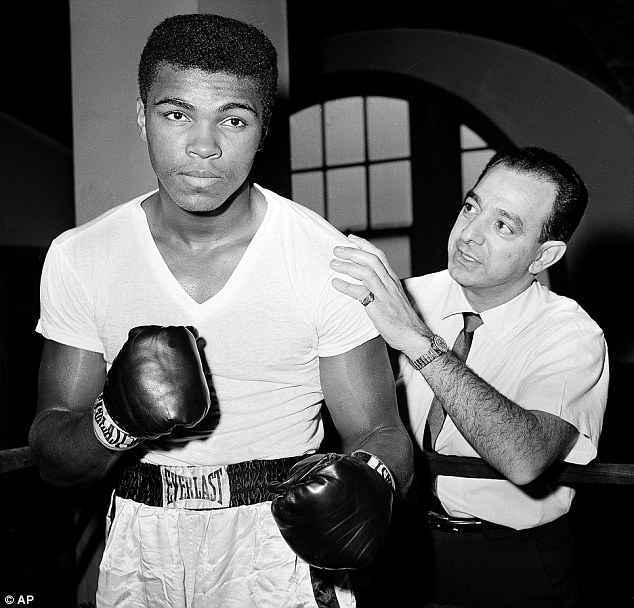 May May hopes the new documentary about her 72-year-old father will inspire future generations to express themselves.
'A lot of journalists would say we already know everything about Muhammad Ali but I talk to people who are thirty and under and they don't know his history.
'I want them to take away, be who you are. Be free to be who you are. There's still a lot of discrimination and disparities in this county; everyone is equal.
'My father at the end of the day, he fought for that equality. You can be what religion you want to be, you can change your name, be who you are and stand up.'