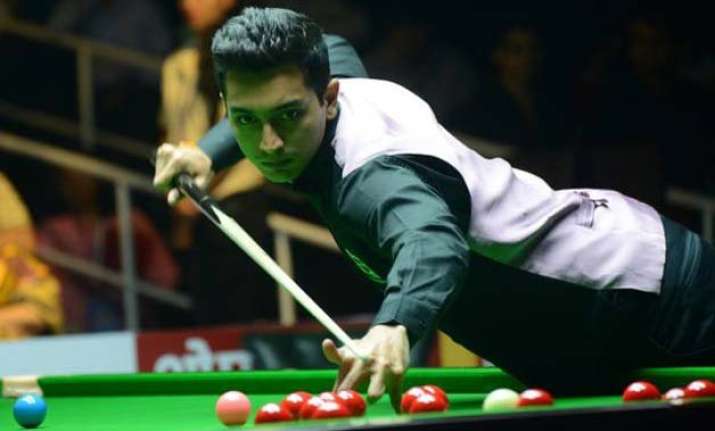 Mumbai: Aditya Mehta went down 2-4 to third seed Ricky Walden of England in the second round to make his exit from the 300,000 pound sterling Indian Open World Ranking Snooker Championship here.
The 29-year-old Indian snooker pro, ranked 50th in the world, was beaten 70(63)-0, 78-27, 77-13, 18-73, 0-76, 81-1 by the 32-year-old English world no. 8 and his exit ended the home country's challenge in the tournament's second edition.
Mehta had lost to Ding Junhui in the final of the inaugural edition of the tournament held in Delhi in October, 2013, but this time around failed to recreate that magic.
On day one of the five-day event, six Indian wild cards led by national champion Pankaj Advani made an exit with only Advani and Dharminder Lily going down after a fight by losing 3-4 in the best-of-seven-frame matches.
Mehta, the lone Indian pro card holder, had raised visions of another fairy-tale progress in the tournament when he scored his maiden win, after four straight losses against higher ranked Mark King of England 4-3 (82-7, 60-17, 78-9, 25-104, 56-57, 45-76, 76-4) to enter the second round.
However, Walden who had beaten Mark Allen 10-7 in the final of the International Championship in China last November to pocket pound sterling 125,000, proved too wily and skilful a customer for the top Indian player who fought well from 0-3 to 2-3 before losing.
Walden, who has also won the 2008 Shanghai Masters and 2012 Wuxi Classic, jumped to a 3-0 lead by taking the opening frame 70-0 with a break of 63, the second at 78-27 with one significant run of 47 before pocketing the third at 77-13 with small breaks of 18, 26 and 32.
Not to be disheartened, Mehta stayed alive for the last 16 berth by clinching the fourth frame 73-18 with the help of small breaks - 34 being the highest.
With the pendulum having swung the Indian's way, Mehta played aggressively to clinch the fifth frame 76-0 with the help of a foul by his rival on the brown and small breaks of 46 and 26 while his rival's three visits to the table did not yield a single point.
But in the sixth frame, Walden came up with a determined effort and finished off the Indian's challenge with two vital breaks of 43 and 34 in his first and fourth visits after Mehta had potted the red in his third visit and then failed to pocket any other ball. The match ended just past midnight.
The Englishman will meet China's Tian Pengfei, world no. 90, tomorrow for a place in the last eight. The latter outclassed Mark Joyce of England 4-1 in an earlier second round match.