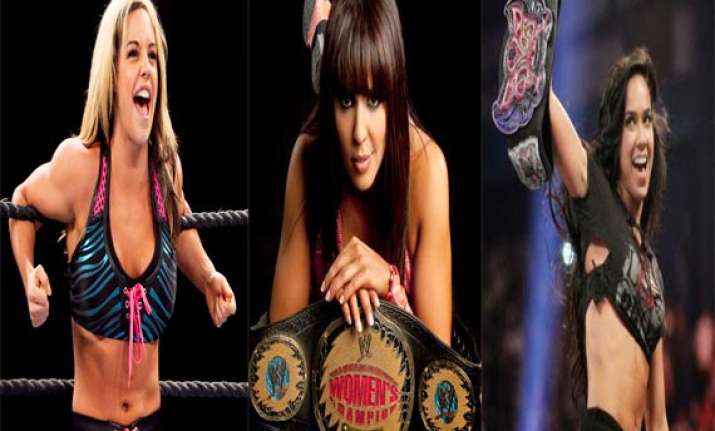 New Delhi: World Wrestling Entertainment has been enthralling its fans for nearly half a century. Previously known as World Wrestling Federation or WWF, it was renamed as World Wrestling entertainment in the year 1999.
Until 1980's only male wrestlers fight against each other for different titles, but after the year 1993 females also took part in exchanging punches, kicks and pin falling each other inside the ring.
WWE gave the name Diva, who appear as wrestlers, managers or valets, backstage interviewers, or ring announcers.
There are many hot and sexy WWE divas who set the ring on fire. So, let's meet Top 10 hottest divas of the ring.