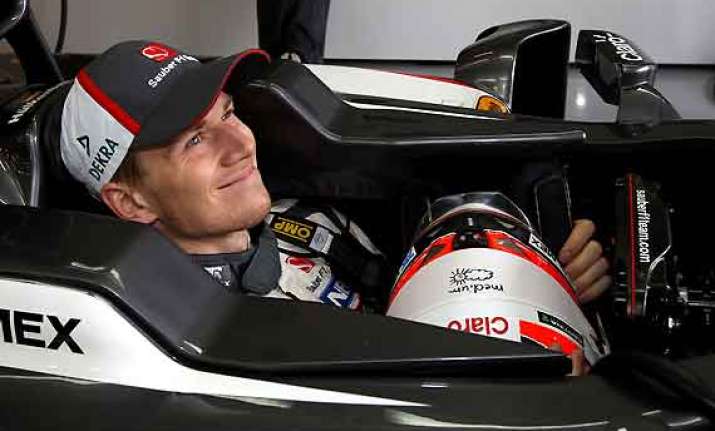 Greater Noida: At a time when there are serious doubts over the future of the Indian Grand Prix, Sauber driver Nico Hulkenberg joked that the state of traffic in the country was the biggest challenge facing the Formula 1 event.
"If you ask me, it is traffic in Delhi. It is crazy the moment you step out of the airport. Plus sometimes you see cows and dogs on the main roads. It could get really scary," an amused Hulkenberg said at the Buddh International Circuit Friday ahead of the race this weekend.
"I don't know if there could be a bigger challenge than managing the traffic here," the German added.
His compatriot Nico Rosberg also had tough time on Delhi roads in the run up to the event.
"Yikes! Just had to swerve on the motorway in india because a cow decided to cross over to the other side!" Rosberg had tweeted Thursday.