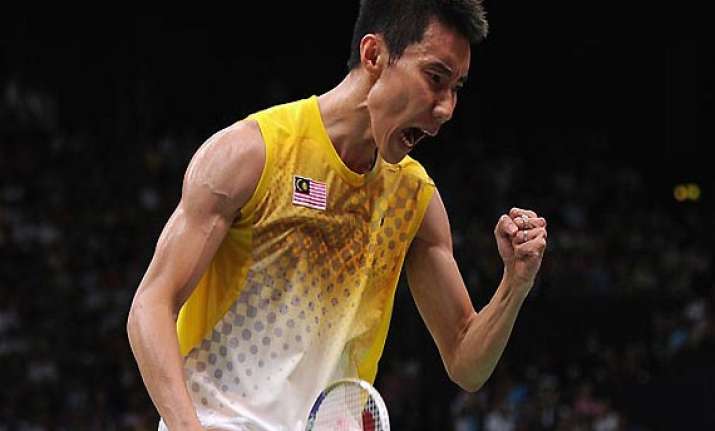 Mumbai: Smile is back on Indian Badminton League's franchise Mumbai Masters face as Malaysian shuttler Lee Chong Wei confirmed his participation on Monday. Till Sunday he was struggling to even stand and he had to be stretchered off when Chinese Lin Dan was at match-point in the World Badminton Championships final at Guangzhou.
However, now Mumbai Masters are relieved as they have been told that Wei has only suffered from cramps.
Ashish Chadha, CEO of Sporty Solutionz, commercial partner of IBL, told a newspaper on Monday that Wei has confirmed his participation in the million-dollar league and would arrive in New Delhi on August 14, the day IBL begins.
"I spoke with Chong Wei and he has confirmed that he is coming for the IBL. I am waiting for his medical reports. He was scheduled to arrive on August 13, but has postponed it to August 14," Chadha said.
Mumbai Masters begin their campaign on August 15 in Delhi against Banga Beats.
V Chamundeshwarnath, co-owner of Mumbai Masters, told this paper that he was confident that Chong Wei would arrive in time for the IBL. "Gopichand told me after the final that Chong Wei had only developed cramps and it should not be a problem. He was taken to the hospital for a complete check-up and he should be fine to play in IBL," Chamundeshwarnath said.
World No. 1 Chong Wei got the highest price — Rs 8100000 — in the IBL player auction last month.