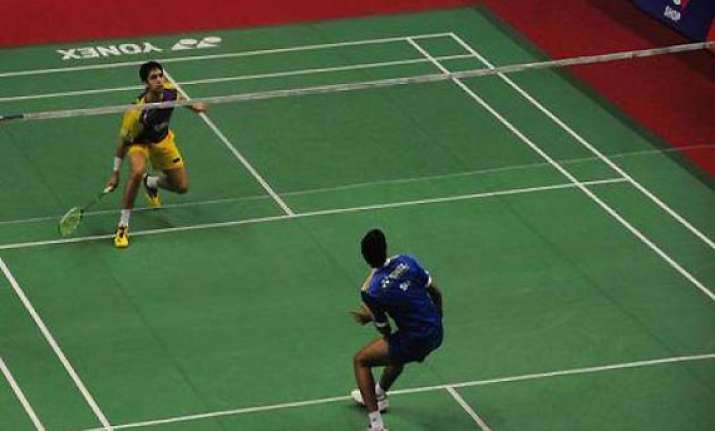 Bangalore: Parupalli Kashyap and Nichaon Jindapon won their respective singles as hosts Banga Beats and Krrish Delhi Smashers were locked 1-1 in their Indian Badminton League (IBL) match here tonight.
Coming into the do-or-die tie, Beats' icon player Kashyap downed giant-killer B Sai Praneeth 21-15 21-11 in the men's singles tie to give his side a 1-0 lead.
However, Jindapon brought Smashers back in the tie with a 21-17, 15-21, 11-9 win over home player Carolina Marin in the her women's singles.
Praneeth began well for Smashers as he was going neck and neck with Kashyap in the first game. However, Kashyap fought back to grab a 14-7 lead after the second break.
The world number 14 played some delectable smashes across the court, dismantling the confidence of Praneeth.
Having bagged the first game, Kashyap kept the match in his grip. He took 7-2 lead over his opponent, ranked 37 in the world.
Kashyap hardly allowed Praneeth to play his game as he overpowered him with his bodyline smashes, sometimes at a speed of 251km per hour.
In the women's singles, Jindapon was dominating as she took a 7-3 lead at the opening break in the first game.  However, Marin fought her way back by taking a narrow 14-12 lead against Jindapon after the second break.
In the see-saw match that ensued, Jindapon pocketed the the first game but Carolina refued to throw in the towel.
The two players were 10-10 at one stage in the second game and soon the Spanish girl stretched her lead to 19-15 and forced a decider.
Carolina though could not continue with the momentum and allowed her rival to win and level the tie 1-1.