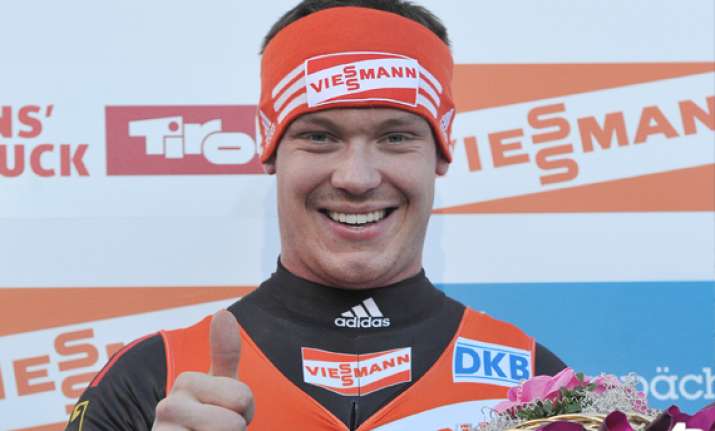 Igls, Austria, Nov 27: Olympic luge champion Felix Loch of Germany won the season-opening men's World Cup race on Sunday while setting a track record in both heats.

Loch clocked 50.145 seconds in his opening run on the Olympia track and beat that mark by 0.020 in his final run to win in an aggregate 1 minute, 40.270 seconds for his fifth career World Cup victory.

David Moeller made it a German 1-2 finish after trailing Loch by 0.303 in second place.

Overall World Cup champion Armin Zoeggeler of Italy was another 0.054 back in third.

The first run was briefly interrupted after Ralf Palik of Germany lost control of his luge and crashed.

He slid head-down on the track for several hundred meters but then stood up and appeared unhurt.