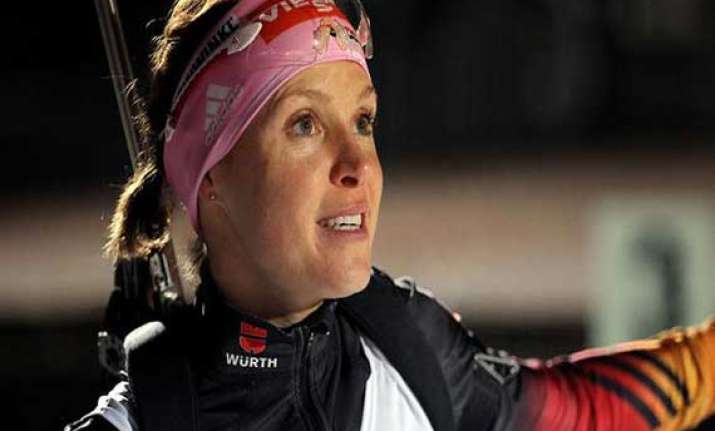 Berlin: The attorneys of German biathlete Evi Sachenbacher-Stehle Monday denied the accusation of conscious or "even willful" doping, three days after the biathlete was kicked out of the Sochi Games due to positive doping test result.
"On the basis of the existing evidence, there is no indication available for this," Xinhua quoted her as saying in a press release published by the management of the German biathlete.
Evi Sachenbacher-Stehle will make personal comments again, when the cause of the positive doping test is "clearly identified", declared her lawyers.
The biathlete asserted a statement after being tested positive for the banned stimulant methylhexaneamine, saying, "I'm just experiencing the worst nightmare one can imagine, I'm therefore at a complete loss to explain how this positive test result comes about."
Her lawyers stated that Evi Sachenbacher-Stehle is still in shock.
They also announced to approach especially the German Ski Federation "to discuss the next steps together".
Evi Sachenbacher-Stehle, the double Olympic gold medallist, will help in the coming days in clarification of the facts.
Sachenbacher-Stehle, 33, who has won five Olympic medals in cross-country skiing, finished fourth in the 12.5km mass start race last week.