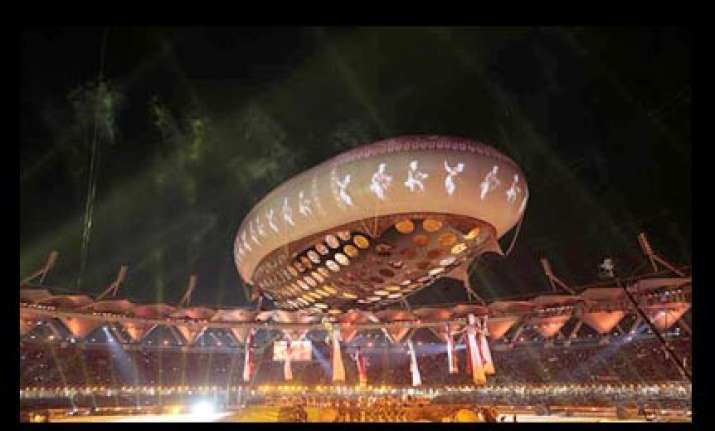 New Delhi, Oct 22 (PTI) The IT department has invoked provisions of the Double Taxation Avoidance Agreement between India and the UK to go after a British broadcast firm whose Indian arm came into existence "solely" for the purpose of executing a Commonwealth Games contract.
Survey operations on the Indian arm of London-based broadcast company SIS Live were conducted by the Income Tax department whose Assessing Officers found alleged discrepancies in the financial documents of the firm. It was allegedly trying to evade taxes to the tune of Rs 29 crore.
The IT department subsequently asked the Prasar Bharti, which had made Doordarshan enter into a contract with company for broadcast rights of the games, to cut taxes from the company's receipts under the Tax Deducted at Source (TDS) category.
The I-T department in its order to Prasar Bharti, said that the broadcast firm had "come into existence solely with the purpose of carrying out and undertaking all activities and actions necessary or desirable to implement the CWG contract".
"The provisions of the I-T Act and DTAA with UK, and this being a provisional certficate, a rate of 11.78 per cent is being applied on the gross receipts of Rs 246 crores, for deducting the tax at source, as against the rate of 4 per cent directed earlier vide certificate under section 197 dated June 1, 2010. This amounts to a total tax deduction of Rs 29 crores by Doordarshan (constituent of Prasar Bharti).
"Accordingly SIS Live is directed to receive the total payment from Doordarshan (a constituent of Prasar Bharti) after withholding of tax at the rate of 11.78 per cent (including surcharge and education cess) on the gross receipts ie Rs 246 crores, during the financial year 2010-11," the I-T assessment order of October 7 said.
Fearing that the firm, with its Indian office in Okhla here, could shut shop and "not remain in India" as the full tax related proceedings of the firm are scheduled to carry on till mid-2011, the department surveyed the firm and found "no bills and vouchers of expenses incurred and books of accounts were found in the premises of the assessee (SIS Live)".
Sources said that the terms of payment by Prasar Bharti were also being looked into by the investigators.
The I-T department had earlier issued attachment orders of the unreleased amount of contract amount of Rs 246 crores to the firm by Prasar Bharti on October six, but a day later, it issued orders to cut taxes under TDS by invoking provisions of section 197 (certificate for deduction at lower rate) and the DTAA.
"Whatever has been done, has been done in a totally proper, correct and valid manner," Chief Executive Officer of Prasar Bharti, B S Lalli said while reacting to the allegations.PTI