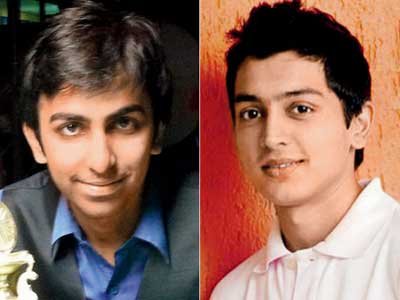 Leeds: Pankaj Advani and Sourav Kothari entered the final of the World Billiards championship (150-up points format) with 4-0 victories over Alok Kumar and England's Ian Williamson, respectively, here Thursday.
While Advani takes on Kothari in the semi-finals Thursday night, defending champion (time format) Peter Gilchrist, the Singapore-based Englishman, awaits the winner of the match between Robert Hall (England) and Dhruv Sitwala.
Advani returning to top-flight billiards after a two-year break during which he participated in professional snooker, displayed good touch to overcome his long-time rival Alok Kumar who was a tad unlucky to lose two of the four frames.
Advani, a former champion, had breaks of 96, 104, 114 and 57 as against Kumar's 62 and 57 in an otherwise close match.
Kolkata-based Kothari played consistent billiards that saw him make runs of 104, 75, 68, 82 unfinished and 148 as he wore down veteran Williamson whose best effort was a 62 in the third frame.
Late Wednesday night, Advani scored a dominating 4-0 win over defending champion David Causier of England en route to the quarter-finals.
Advani opened with a break of 89 in response to Causier's 94 and went on to take the first frame. The 28-year old Indian then took a stranglehold of the match as he crafted three century breaks to win the next three frames for the match.
Advani made a 109, 151 unfinished and 146 unfinished, in the second, third and fourth frames, respectively.
The results:
Quarter-finals: Pankaj Advani bt Alok Kumar 4-0: 150 (96)-92, 150 (104)-149, 150 (114)-24, 150 (57)-147 (62,57); Sourav Kothari bt Ian Williamson (ENG) 4-0: 150(104)-61, 150 (75)-62 (62), 150 (68,82unf)-19, 150 (104, 48unf)-3. Peter Gilchrist (SIN) bt Matthew Bolton (ENG) 4-0.
Pre-quarter-finals: Advani bt David Causier (ENG) 4-0; Kothari bt Ashok Shandilya 4-0; Hall bt Devendra Joshi 4-2; Alok Kumar bt Rupesh Shah 4-0; Sitwala bt Nalin Patel (ENG) 4-2; Gilchrist bt Siddharth Parikh 4-0; Bolton bt Arun Agarwal 4-1.